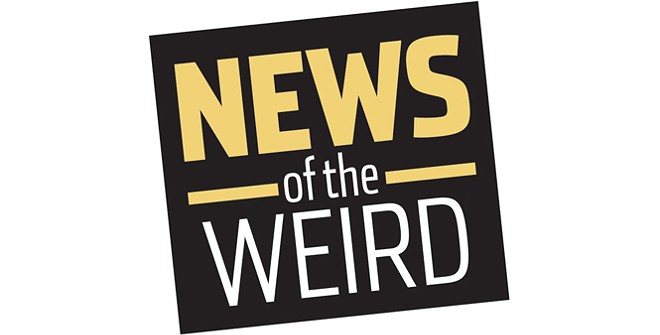 • On Jan. 22, the National Weather Service expanded its cold-weather warnings in South Florida to include falling iguanas along with falling temperatures. According to the Associated Press, the NWS alerted folks that the reptiles can become stunned by the cold and fall from their perches in trees.
As temperatures rise during the day, they wake up, unharmed.
Males can grow to 5 feet long and weigh 20 pounds. They aren't considered to be dangerous to humans (unless they land on your head). [Associated Press, 1/22/2020]
• A Polish pig farmer in his 70s who had been missing since Dec. 31 is believed to have been eaten by his livestock, Fox News reported.
Lubin District Prosecutor Magdalena Serafin told local media the farmer's remains, consisting of bones and skull fragments, were found by a neighbor, who called police after spotting the bones while fetching water from a nearby well on Jan. 8.
The farmer's animals were roaming freely in the yard, and officials indicated it was clear that the pigs had feasted on him.
They suspect he died of a fall or heart attack. [Fox News, 1/17/2020]