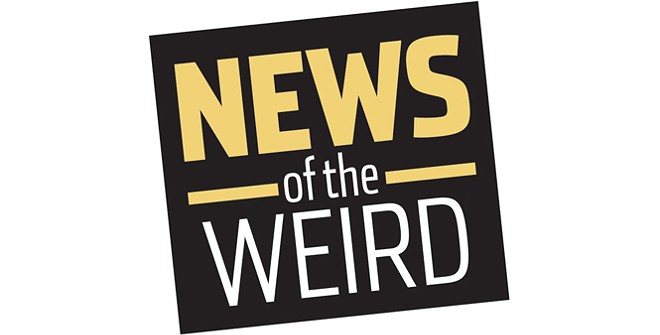 • Officers of the North Wales (England) Police believe they have solved, with help from the government Animal and Plant Health Agency, the mystery of why more than 200 starlings were found dead in a road in Bodedern on Dec. 10.
Rob Taylor of the police force's rural crime team revealed that the birds suffered severe internal trauma, "support(ing) the case that the birds died from impact with the road," he told Sky News. "It's highly likely the murmuration took avoiding action whilst airborne, from possibly a bird of prey, with the rear of the group not pulling up in time and striking the ground." [Sky News, 1/16/2020]
• In the western German city of Kleve, a regional court in mid-January overruled a lower court and awarded the owner of a chicken mauled by a dog higher restitution because the chicken had TV experience.
Sieglinde the chicken, who died in the attack, had completed 10 hours of acting training and had appeared in at least one German movie, for which she received a three-figure daily fee.
The court ordered the dog's owner to pay 615 euros (about $680) in damages, the Associated Press reported. A regular chicken is worth about 15 euros. [Associated Press, 1/17/2020]