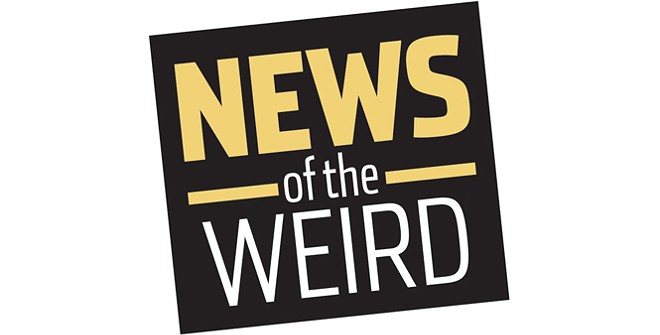 • During the Tokyo Olympics this summer, athletes will sleep on beds made of cardboard, a nod toward sustainability in keeping with Tokyo's commitment to a "green" Olympics. Which all sounded admirable until Australian basketball player Andrew Bogut pointed out a potential problem: "Great gesture ... until the athletes finish their events and the 1,000s of condoms handed out all over the village are put to use."
In response, Airweave, the manufacturer of the beds, told AFP the beds will hold up to 440 pounds and have been through rigorous stress tests. "As long as they stick to just two people in the bed, they should be strong enough to support the load," the company said. [AFP, 1/10/2020]
•On Christmas Eve, a man in Bradenton, Florida, woke up to find an intruder in his room. It wasn't Santa Claus; the victim was awakened by a man sucking on his toes. According to the Manatee County Sheriff's Office, the victim demanded to know what the man was doing and the suspect simply responded he "was there to suck toes."
In the ensuing fight, deputies said the suspect claimed to have a gun, but the victim managed to force him out of the home, where the thwarted toe-sucker smashed a window in the home and destroyed the windshield of the victim's car before leaving.
The Bradenton Herald reported officers were unable to locate the suspect using a K9, so they took DNA samples from the man's toes, and the incident is still under investigation. [Bradenton Herald, 1/3/2020]