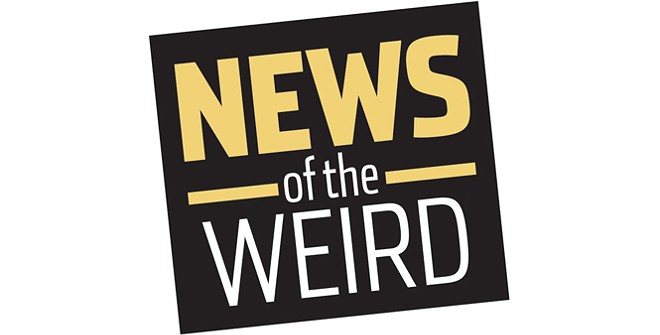 • The Daily Hive reported on Jan. 15 that an event scheduled for that day at the University of British Columbia in Vancouver was postponed because of snow. Why is this weird?
The event was a campus-wide snowball fight set to take place at 12:30 p.m. The university reasoned that traffic problems and canceled classes would make it more difficult for students to participate. The school rescheduled the snowball fight for the next day. [Daily Hive, 1/15/2020]
• Journalist Vladimir Mkrtchyan, 41, of Moscow, Russia, came across a painting he made when he was just 6 years old and decided he ought to sell it, Oddity Central reported.
It soon got a lot of attention after he posted it Jan. 13 on the Russian classifieds site Avito with an asking a price of 140 million rubles ($2.3 million).
Mkrtchyan defended the price, telling Russian media the painting, titled "Red Army Man on Horse," reflects the realities of the Soviet era through the eyes of a child.
"I put all my soul and all my childhood delight into it. As you know, the artist's hand is guided by G od, which means He liked it so much. ... The price ... is extremely low for such an artwork," he gushed. [Oddity Central, 1/16/2020]