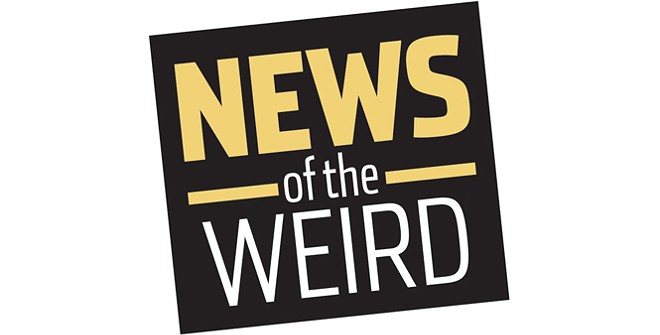 • Bibb County (Georgia) jail inmate Mary Beth Odum, 40, asked for and received a special Christmas card from a friend this year: a greeting filled with methamphetamine and Suboxone from Timothy Lee Snow, 40, according to authorities.
The Associated Press reports deputies intercepted the card and began investigating Snow, detaining him on Jan. 9.
On his person they found meth, Xanax and a revolver.
In his home, deputies found more meth, Suboxone, marijuana, steroids, packing materials, a shotgun and a rifle. He was charged with possession and intent to distribute the drugs, along with giving an inmate drugs.
Odom also faces charges of attempt to commit offenses pertaining to the possession of drugs. [Associated Press, 1/13/2020]
• Storm Corral, 40, and a possible accomplice went to a lot of trouble to enter the Cigarettes Cheaper store in Sonora, California, on Dec. 22, according to police.
They bored a hole in the ceiling, gaining access from a vacant building above the business, which probably took a couple of hours, Sonora Police Chief Turu VanderWiel told Fox40.
When Corral tripped an alarm inside the store, he tried to escape back up through the hole but ended up falling through the ceiling into a storage room, all of which was caught on surveillance video.
For all his effort, Corral came away with just a bag of rolling tobacco and two energy drinks, said an employee of the business, but he caused thousands of dollars worth of damage.
Corral, who was already on probation, was charged with burglary and conspiracy to commit a crime.
Police are still looking for his suspected accomplice. [Fox40, 1/12/2020]