You've been superpoked by the U.S. gov't
By Jim Mullen





http://www.JewishWorldReview.com | Soon you're going to get your 2010 census form in the mail. Some people are upset about it, claiming that it infringes on their privacy. I assume they are not the same people who are on Facebook right now posting pictures of themselves playing beer pong nude. Why is it that some people seem to care very much about privacy and others don't seem to care at all?

If you care a lot about privacy and you've got a driver's license, the big, bad government already knows your name and address, your birthday, your height, your eye color, whether you should wear glasses and if you'd like to donate your organs. Your privacy genie is already out of the bottle. And the census doesn't care about your eye color. As a matter of fact, it only asks ten questions. My grocery store asks for way more information to apply for a Shopper's Discount Card. They wanted my phone number, a recent tax return and a thumbprint before I could save 15 cents on a can of peas. At my local convenience store, the clerk always wants to see my driver's license to prove that I'm 40 years older than the age required to buy a six-pack of beer. Compared to what everyone else wants to know about you, the census is a cupcake.

Bought a car? Paid income taxes? Have a Social Security number? Got a Frequent Flyer Card? A passport? A credit card? A bank account? A 401(k)? On Medicare? Been in a hospital, gone to a doctor? Filled out a selective service form, served in the military, had a government job, member of a union, attended grade school, high school or college? Got a phone? Get an electric bill? Registered with a political party? Have a library card?

Filled out a job application? Registered to vote? Get cable TV? Got a mortgage? Rent an apartment? Got a divorce?

Your privacy jumped out a window and went splat a long, long time before the census ever came around. And all the king's horses and all the king's men can't put it back together again. What privacy are you trying to save? The Census Bureau is mailing you the form. They already know where you live. All they want to know is how many people live in your house.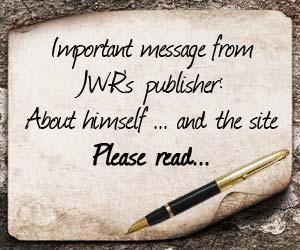 Is that the big secret you're keeping from the Census Bureau? You're afraid that they'll find out how many college-age kids you have living at home so mom can keep doing their laundry and cooking their meals and dad can keep buying their gas? It's nothing to be embarrassed about. We've all been there. Besides, anyone with bad intentions and a fast computer can find out all about you quickly, easily and illegally, right now. They don't need the Census Bureau.

Privacy is one of those things that sound good. Who doesn't want more privacy? But it's something no one had to begin with. Let me ask all the people complaining about a lack of privacy: When did you have all this privacy that the census is taking away from you? Oh yeah, never. The census, so it's not like some new thing the government just came up with to "get" you. As a matter of fact, isn't that why Mary and Joseph went to Bethlehem in the first place? To be counted in a census? About the only thing someone with bad intentions and a fast computer can't find out about you quickly, easily and illegally right now is how many people live in your house this very day.

Maybe, instead of taking a census, the government should just get itself a Facebook page and start friending people.
Every weekday JewishWorldReview.com publishes what many in the media and Washington consider "must-reading". Sign up for the daily JWR update. It's free. Just click here.
Comment by clicking here.
Jim Mullen is the author of "It Takes a Village Idiot: Complicating the Simple Life" and "Baby's First Tattoo."
Previously:

e-Readin', e-Writin' and e-Rithmatic
A pose by any other name
Warning: Column contains 2010 spoilers
'He loves only gold, only gold'
Think about direction, wonder why …
Flushing your money down a diamond-studded toilet
More like 'wack' Friday
The good, the ad and the ugly
The desert of the real
Let books be large and in charge
I was insulting people way before the Internet
GPS drill sergeant: Left, right, left!
Butterfly in the sky, you make winds go twice as high
Music to my ears it's not
You don't light up my life
Fair or not: Country living is far from 'Little House'
A parable for the 'ages'
Top 100 Cable news stories of the century
Green dumb
A developing story
Thinking outside the lunch box
What's good for the goose is good for the scanner
Newspapers will survive, but network TV?
A really big show of generation gaps
When pigs flu
The reports of our decline have been greatly exaggerated
Mergers and admonitions
Invest in gold: little, yellow, different
Stuck in Folsom Penthouse
Collecting karma
Setting loose the creative 'juice'
It's all in the numbers
You're damaging your brain with practical skills
The real rat pack
The unspeakable luxury of the Park-O-Matic
Gross-ery shopping

© 2009, NEA