Jewish World Review Feb. 12, 2010 / 28 Shevat 5770
Windows on a Mac, and then some
By Mark Kellner
http://www.JewishWorldReview.com | I'm sitting in front of an Apple, Inc., iMac computer, equipped with a 2.66 GHz Intel Core 2 Duo processor and 4 Gbytes of RAM, not to mention Mac OS X Version 10.6.2, also known as "Snow Leopard."

So why am I also running Microsoft Windows 7 Home Premium on this machine, not to mention OpenOffice.org's productivity suite? In part, I'm doing this to prove a point, but also to test out Parallels Desktop for Macintosh, an $79.99 program (www.parallels.com) that'll let you run Windows, various strains of Linux and many of their attendant applications without losing the advantages of the Mac OS.

As mentioned back in April 2006, when I last wrote about Parallels, which creates a "virtual machine" on your computer, the plus of all this comes if you're a Windows user who just switched to Mac, but have one or two "legacy" programs you just can't leave behind. Or, you might be a Mac user who needs those Windows applications to maintain more thorough connectivity with the enterprise network and your fellow users in other offices. Add to that list scholars or researchers who actually need a Windows-based resource not (yet, perhaps) available in a Mac format. You get the idea.

So what's changed in the last four years? Along with the dramatic uptick in Mac usage and sales, as noted here last week, Parallels Desktop for Macintosh has grown and matured a bit, too. The integration between Windows and Mac environments is smoother - I could easily access music files stored in an iTunes file directory under the Mac OS and play them using Windows Media Player - and I could work in OpenOffice's Writer program while also viewing the Mac version of Apple's Safari Web browser.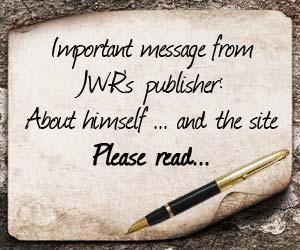 Installing Win7 under the Parallels environment took a few minutes, as would any installation of Windows on any computer, with or without the creation of a "virtual machine." But the installation process was very smooth and omitted some of the speed bumps one might fear when doing this. There were no hiccups or hangups in the process.

And while I could work on both operating systems side-by-side, I could also slip into a "full screen" mode which changed my Mac into a Windows PC, if only for a few moments. Clicking on a "hot corner" of the Windows screen brought things back to normal, even if I was beginning to wonder what "normal" was. There's also a "Coherence" mode which runs Windows programs in a Mac environment, i.e., without the separate trappings of the full screen mode, and that was a nice option, too.

One of my greatest - and most pleasant - surprises came when I clicked the "print" button in OpenOffice Writer. While my first attempt directed printing to a "default" printer no longer in place, a quick click on the "Devices" menu button in the Parallels Desktop menu switched output to the correct device and, presto!, I was printing as if everything had been installed for me from the start. That's impressive, and one of the easiest printing solutions this reviewer has ever encountered.

As noted here before, you can accomplish something similar for just the cost of the Microsoft Windows operating system. Apple ships "Boot Camp" with its newer machines and the OS X operating system: run that program and you can then load Windows, selecting which OS to start your computer with at power-on. However, Boot Camp won't let you run both operating systems at once, defeating some of the purpose of having a dual-system computer.

That's why I like, and now recommend, a program such as Parallels Desktop for Mac. If you must live in some Microsoft Windows applications, it's a great way to do so.
Every weekday JewishWorldReview.com publishes what many in the media and Washington consider "must-reading". Sign up for the daily JWR update. It's free. Just click here.
JWR contributor Mark Kellner has reported on technology for industry newspapers and magazines since 1983, and has been the computer columnist for The Washington Times since 1991.Comment by clicking here.
© 2009, News World Communications, Inc. Reprinted with permission of The Washington Times. Visit the paper at http://www.washingtontimes.com