Jewish World Review Feb. 26, 2010 / 12 Adar, 5770
PressReader Application May Help Save Newspapers
By Mark Kellner
http://www.JewishWorldReview.com | If newspapers can be likened to anything these days, perhaps they are best seen as a guilty pleasure. Reading the day's headlines is essential, of course; reading features, book reviews and sports news from, say, the Daily Mail in London, Istanbul's Haberturk or Malaysia's Borneo Post, is certainly a luxury for most of us.

And, yes, much of the content of these papers is available gratis on the Internet, but not everything. Local ads, some pictures, and, of course, the look and feel of a "real newspaper" are all lacking on many newspaper Web sites.

Vancouver, Canada-based NewspaperDirect is a company with some interesting ideas: deliver your "local" newspaper just about anywhere in the world, either in a printed edition or on a screen, be it PC, Mac, Amazon Kindle or Apple iPhone and soon-coming iPad. On Feb. 17, the firm released its latest version of the iPhone app, PressReader, which, it says, allows "millions of iPhone and iPod Touch users [to] download their favorite daily read from a selection of 1,400 newspapers and magazines from 90 countries in 42 languages."

In short, I can follow Haberturk's coverage of Charlize Theron (no kidding, she was on their Sunday front page) in the palm of my hand. Ditto for The Washington Times, which also is available via NewspaperDirect.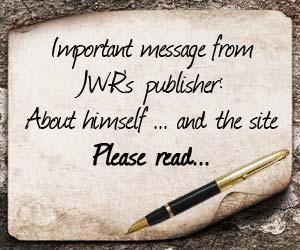 The firm gives away the iPhone app but asks readers to pay 99-cents an issue for most of the newspapers it delivers; some few may cost more. A $9.95 monthly subscription will give you 31 "credits" usable for newspaper issues, while spending $29.95 monthly offers a plan labeled "unlimited," but which may draw the attention once a user surpasses 100 downloads in a month.

That's the other part of the bargain -- you download an image of the newspaper, as well as the text of supporting articles, onto the iPhone, making it possible to read an issue without having a "live" Internet connection. Not only does this work for airplane flyers, train passengers and cruise ship denizens, it also makes the whole "newspaper on a screen" thing work better.

Here's how: page through a newspaper and find an article you like. Click on the subtly highlighted headline and the screen "flips" to reveal a column of text and the relevant pictures for easier reading. When finished, a press of the "done" button onscreen returns you to the page image. The PressReader software will also zoom in on that printed page if you're keen to read an advertisement or the rare news story whose headline isn't highlighted.

Those readers with a deep appreciation for the tactile experience of reading a newspaper will appreciate the operation of PressReader. It's as close to an electronic newspaper as I've seen in the handheld space.

What's also quite encouraging is that PressReader seems to support all of the hundreds of newspapers available through NewspaperDirect. That's a pleasant contract to San Francisco-based Zinio, which has fewer than two dozen of its magazines available for the Zinio iPhone app. (A hint for Zinio's executives: that limited range won't cut it on the iPad.)

No system is without its flaws, or at least things over which one can quibble, and this is no exception. Download times, even over a rather spiffy Wi-Fi connection, can be a bit daunting, about 3 to 5 minutes or so for a Sunday paper. Sometimes, downloads can be unfulfilled: I had to order one paper twice before getting a readable copy.

But these are minor points. When you're far from home, the site of a local paper is often a welcome one. PressReader and NewspaperDirect make this a possibility at a reasonable price and with a top-notch implementation. Find out more at www.pressdisplay.com.
Every weekday JewishWorldReview.com publishes what many in the media and Washington consider "must-reading". Sign up for the daily JWR update. It's free. Just click here.
JWR contributor Mark Kellner has reported on technology for industry newspapers and magazines since 1983, and has been the computer columnist for The Washington Times since 1991.Comment by clicking here.
© 2009, News World Communications, Inc. Reprinted with permission of The Washington Times. Visit the paper at http://www.washingtontimes.com