Jewish World Review Feb. 8, 2010 / 25 Shevat 5770
A moving tale of detainee shuffle
By Kevin Ferris
http://www.JewishWorldReview.com | Jan. 22, 2012.
WASHINGTON — On the three-year anniversary of President Obama's historic announcement to shut down Guantanamo Bay prison, the detainees could soon be on the move again.
The administration says it is closing the Thomson Correctional Center in Illinois that only last year opened to house Gitmo detainees.
The reason? "Gitmo North" has become a recruiting tool for al-Qaeda.
"This isn't about ideology. This is about keeping the American people safe," administration spokesman Robert Gibbs said. "Just as we closed Gitmo because, as the president said in 2009, it had 'become a tremendous recruiting tool for al-Qaeda,' so we re-evaluate our position today based on new information."
The new information is widely believed to be from Umar Farouk Abdulmutallab, the Christmas Day 2009 bombing suspect who has been delaying his trial by dribbling out intelligence about al-Qaeda in Yeman.
A highly placed administration source said the reports showed a new and surprising increase in radicalism in the poor Arabian Peninsula nation. But one blogger — suspected of ties to the radical and possibly un-American Tea Party movement — dismisses these claims. He reports that Abdulmutallab merely did a Google Earth search of downtown San'a and printed out a snapshot of posters on the windows of the al-Qaeda recruiting station there. (The station hadn't been identified specifically as a recruitment center by the administration because of the confusing 30-foot-long sign "Jihadi Cultural Enrichment & Suicide Belt Refill Center: We Welcome Ex-Gitmoers.") The posters reportedly say, "Obama is a meanie" and "Gitmo North sucks 2."
The administration denies that Abdulmutallab has access to the Internet from his penthouse suite of offices in the McNamara Federal Building in Detroit.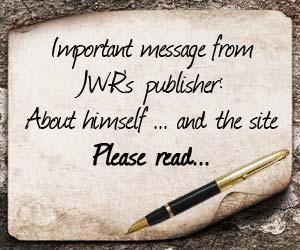 About $200 million was spent to purchase the Thomson facility and convert it into what the administration then called an "anti-recruiting center for root causes of man-made disasters." The project — symbolized by painting the town's water tower, which looms over the prison, to look like a minaret — sparked local and then national outrage. Some political observers see a direct line from those protests to the Republican takeover of Congress in 2010.
In Thomson, the protests resulted in an information lockdown on the prison and its guests. Such secrecy, a shocking reversal for this most transparent of administrations, helps fuel rumors to this day, as evidenced in yesterday's White House briefing.
In response to a question on waterboarding, the normally unflappable Gibbs exploded — verbally speaking.
"Oh, for Pete's sake, Helen. Are you with Fox News or a legitimate media outlet?" an exasperated Gibbs shouted. "Those reports are taken completely out of context. It was a diving board, not a water board. One 400-pound detainee — who by the way has doubled his weight because of the great food there — slipped and hurt himself while on the diving board at the Olympic-size pool."
When calmed down after a back rub by NBC's David Gregory, Gibbs conceded that it is exactly those kinds of rumors that the new move is designed to halt.
Gibbs would not say where the detainees would go next. However, one White House source familiar with the issue suggested that perhaps the next time the detainees are loaded onto riverboats on the nearby Mississippi for their monthly moonlight cruise, the trip could simply be extended — indefinitely.
"Even al-Qaeda would have a hard time making that seem like torture and turning it into a recruiting issue," the official said. "Except maybe those onboard Mark Twain impersonators. They can be weird."
Every weekday JewishWorldReview.com publishes what many in the media and Washington consider "must-reading". Sign up for the daily JWR update. It's free. Just click here.
Comment by clicking here.
Kevin Ferris is commentary page editor of the Philadelphia Inquirer.


Previously:

01/27/09: Standing for more than 'No'
12/24/09: A duty, an honor that grows and grows
11/12/09: Obama should heed his own lofty words
11/05/09: Getting well, helping others
10/01/09: Helping the fighters thrive
09/03/09: Holder needs to explain dismissal of Philly case
08/19/09: Rage understandable, but what comes next?
08/05/09: A few words, and then some, from the Obama Center
04/29/09: Pity for 'tortured' terrorist?
04/22/09: For good or ill, to be a public figure is to have your image used and abused
03/11/09: GOP lacks leader but has potential
03/05/09: A dangerous naivete in foreign policy
02/25/09: Beware 'dialogue' on race
12/29/08: 'Chicago II': A governor's story
12/11/08: Operator: Welcome to transition hotline
12/03/08: How Obama will fight a growing front in Afghanistan
11/25/08: GOP ahead of curve for change
11/13/08: Prayers for President-elect Barack Obama
10/03/08: Obama's lowball attacks: Suggesting that McCain is a bigot runs afoul of the high-minded 'unity' tripe
09/06/08: It's unlikely that a President McCain would be driven by political ideology
09/04/08: Bold McCain will sharpen the contrasts
© 2008, Philadelphia Inquirer Distributed by McClatchy-Tribune Information Services