Jewish World Review

Supermarket strike in California could have national impact

http://www.jewishworldreview.com | (KRT) LOS ANGELES — The biggest labor conflict in years plays out daily in Southern California, as thousands of supermarket employees walk picket lines from congested city streets to sun-glazed oceanfront towns.

Almost 60,000 workers, toting placards as weathered as their spirits, remain locked with three national grocery chains in a nearly five-month-old standoff over health care and wages. The dispute has the attention of labor and management in the Philadelphia region and around the country because of its potential to influence negotiations well beyond California.

"If the employers succeed, not only will it affect supermarkets across the country, but other employers in other industries may attempt similar changes," said Ruth Milkman, director of the University of California's Institute for Labor and Employment.

The supermarket chains - Albertsons, Kroger and Safeway - have been standing firm. They say they must significantly cut their labor costs to compete with Wal-Mart, the nonunion retail giant that is expanding into the grocery industry in California.

The strike is being followed with special interest in the Philadelphia region because contracts for 25,000 supermarket workers in South Jersey, Southeastern Pennsylvania and Delaware will expire in stages over the next year. With workers enjoying benefits similar to those in California, a local union leader said he has already started talking with management in hopes of avoiding a repeat.

In California, the union characterizes the dispute as an epic battle to save employer-provided health care. If the companies get their way in trimming coverage, leaders of the United Food and Commercial Workers say, all employers will take it as a cue to do the same.

"Every worker would be adversely impacted by this strike if we lose the strike over medical care," said Rick Icaza, president of UFCW Local 770 in Los Angeles.

The grocery chains say it is time for workers to share the cost of health care. Currently, employees pay no premiums.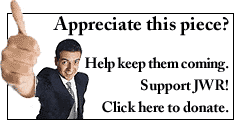 "The platinum standard is no longer affordable when health-care costs are rising 12 to 15 percent a year," said Terry O'Neil, a spokesman for Kroger. "When we are competing against retailers that provide little or no health coverage, that puts us at a competitive disadvantage."
The two sides resumed negotiations on Feb. 12 for the first time in weeks and have talked every day since.
Also at stake, labor advocates say, is one of the last union careers in Southern California that can push low-skilled workers into the middle class. Employees can receive up to $18 an hour, family health insurance and a pension.
In a broader sense, the relevance of the labor movement is being tested. Union membership has been in a steady decline - 12.9 percent last year, compared to a high of 20.1 percent in 1983, according to the U.S. Department of Labor. A high-profile loss in California could further erode the strength of labor, experts say.
The high stakes have prompted unions around the country to stage rallies, donate money and run commercials. UFCW Local 1776, based in Plymouth Meeting, has sent $300,000 to California strike funds, said Wendell Young, the local's president.
For the first month of the strike, Local 1776 picketed Genuardi's, a subsidiary of Safeway. But as the dispute rolled on with no sign of ending, Young called off the pickets and asked his members to pay an extra $3 in weekly dues.
Spokesmen for two local supermarkets - Acme, which is owned by Albertsons, and Super Fresh - declined to discuss whether the companies would seek health-care and wage concessions from area unions.
But what Young sees in California worries him: The lingering strike has wounded the stores and the union.
The grocers have lost more than $2 billion in combined sales because of the strike, analysts estimate.
The union has been criticized for misjudging the supermarkets' resolve. As companies with national resources, the grocery stores could weather a regional conflict. It wasn't until weeks into the strike that the unions adopted a national strategy to pressure the companies.
"They weren't as well-prepared, and they don't have any recent experience in this sort of thing," said the University of California's Milkman.
Most workers return to the picket lines day after day, even as their crumbling finances and relationships make them think twice about keeping up the fight. There are stories about repossessed cars and houses, divorces and attempted suicide.
The pay for pickets in Local 770 dropped from $240 a week to $125 in January. Ten percent of workers have left the picket lines and returned to the stores, the union estimates.
On a chilly Monday night in downtown Los Angeles, Noel Enriquez, a 20-year employee, stood over a fire fueled by wood pallets swiped from the Vons supermarket's trash and stared at the full parking lot.
"The regular customers are now coming back," Enriquez said. "Now they just go in. They say, `Get out of the way.'"
Inside, Ann McMenomy, 40, a massage therapist, said she would have liked avoiding the picket lines, but it was 8:30 p.m., she needed food, and traffic was atrocious.
"I feel kind of bad, in all honesty," McMenomy said, glancing around the produce section. "But we are on a schedule."
The labor dispute began Oct. 11, when workers walked out at Safeway's stores. Two other large chains, Albertsons Inc. and Kroger Co.'s Ralph's Supermarkets, then locked out their unionized employees. More than 850 stores were affected.
The companies proposed establishing a lower wage scale for new employees and a wage freeze for current employees.
On health care, they asked workers to begin paying premiums and proposed a two-tier system that would provide less insurance to new employees. In a break from the past, the companies hoped to cap their contributions for health care - a move that the union says could force service cuts or raise costs for its members.
Mark Hugh Sam, an industry analyst for Morningstar Inc., said the California workers have "the Cadillac of supermarket benefits packages."
"Basically, the good times have ended in the grocery industry," he said.
Grocers want to change the way they operate because of rising competition, Sam said.
"That does not just mean Wal-Mart, it's also the Targets of the world, the ethnic markets, as well as anyone else who sells groceries," said O'Neil, the Kroger spokesman.
The unions will hold out for what they believe is fair, said John M. Grant, counsel and field organizer for Local 770.
But that doesn't mean the decision is an easy one, especially when Grant hears the stories of hardship - the woman who had to give up her daughter, the man living out of his car.
"It is just like a punch in the stomach," said Grant, hunched in a chair at the union office, his eyes red from fatigue. "That gives you pause."
Every weekday JewishWorldReview.com publishes what many in Washington and in the media consider "must reading." Sign up for the daily JWR update. It's free. Just click here.
Comment by clicking here.

© 2004, The Philadelphia Inquirer Distributed by Knight Ridder/Tribune Information Services