Jewish World Review

Rewarding older workers isn't age discrimination, high court rules

http://www.jewishworldreview.com | (KRT) WASHINGTON — Laws against age discrimination don't prohibit employers from rewarding older workers and retirees with enhanced benefits such as insurance policies, pension plans and buyout offers, the Supreme Court ruled on Tuesday.

The 6-3 decision, written by Justice David H. Souter, preserves the widespread use of enhanced benefits for the 70 million American workers who are over 40. It rejects arguments by a group of young workers and the federal government that any attempt to differentiate among employees by age is discrimination.

"It's a very important decision that clarifies the definition of discrimination, and expands on what the court meant in some earlier opinions," said Lawrence Lorber, a partner at the Proskauer, Rose law firm in Washington and a labor law expert. "The court is making it clear that the word `age,' in the context of age discrimination, means older age, not younger. It's discrimination if you do something that disfavors older workers, but not if you create packages that benefit them over younger ones."

The ruling came on a busy day of court activity in which the justices also set aside a Texas man's death sentence and said warrants that fail to list the things to be seized are "plainly invalid" and therefore unconstitutional.

The age discrimination case springs from a dispute between defense contractor General Dynamics and a group of its employees over a labor contract. The deal provided full health benefits upon retirement to workers who were at least 50 at the time. That excluded a group of workers between 40 and 50, who complained to the Equal Employment Opportunity Commission that the deal was a violation of their rights under the Age Discrimination in Employment Act.

The EEOC backed the workers, saying its own regulations prohibit such distinctions.

At issue was Congress' intent when it passed a 1967 age discrimination law. The law refers to "age" in many contexts, including some that suggest that lawmakers were intent on age-neutral policies in all cases.

But Souter noted that discussion of the law at the time of passage centered on "unjustified assumptions about the effect of age on ability to work," and that nothing in the record indicates that Congress heard complaints from younger workers.

The law "was concerned to protect a relatively old worker from discrimination that works to the advantage of the relatively young," Souter wrote. "The enemy of 40 is 30, not 50."

The ruling means pension plans that draw age distinctions are permissible, as are benefits packages that "grandfather" in older employees. The decision also protects layoff plans that reward older employees more generously than younger ones.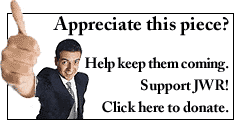 Justices Antonin Scalia, Anthony Kennedy and Clarence Thomas, who previously was EEOC chair, dissented from the ruling, saying the "plain language" of the law prohibits any distinctions drawn by age.
In other action, the justices reversed a Texas man's death sentence and told a lower court to reconsider whether prosecutors illegally hid evidence from his lawyers.
For the second time in as many years, the justices chided the 5th Circuit Court of Appeals in New Orleans for not taking seriously a Texas death row inmate's claims that prosecutors behaved unfairly during his trial.
In Miller-el v. Cockrell, which was decided in February 2003, the justices criticized the 5th Circuit for dismissing without much consideration a Texas man's claims that Dallas prosecutors had illegally eliminated all blacks from his jury.
On Tuesday, the court ordered the appeals bench to more carefully consider the case of Delma Banks, who says Dallas prosecutors denied his lawyers information about their paid relationship with one witness, did nothing while another lied on the stand and then refused to be forthcoming about their deceptions during his appeals.
The 5th Circuit Court of Appeals agreed with prosecutors, who asserted that Banks raised his claims too late, and that it was his burden - not theirs - to discover in a timely way the material they hid.
The court interfered in Banks' case in dramatic fashion last year, agreeing to hear his appeals after he'd already eaten his last meal and was awaiting a lethal injection. Tuesday, they sent a strong message to both prosecutors and the appeals court.
"A rule declaring `prosecutor may hide, defendant must seek,' is not tenable in a system constitutionally bound to accord defendants due process," Justice Ruth Bader Ginsburg wrote for the seven-justice majority in the case. She wrote that Banks demonstrated a "reasonable probability" that jurors might have sentenced him to life if they'd been presented with the information that prosecutors withheld.
Justices Thomas and Scalia dissented, saying it was unlikely that the jurors might have sided with Banks.
The justices gave a lift to Americans' Fourth Amendment rights by ruling that authorities violate the Constitution when they fail to list the items they're seeking on a search warrant.
In the third of a series of search-and-seizure rulings in this term, the court said a warrant that a narcotics agent served on a suspected arms hoarder in Montana was "plainly invalid" because it described the house he was searching but didn't say what specifically he was looking for in the dwelling.
In Tuesday's ruling, Groh v. Ramirez, the justices said it didn't matter that supporting documents included a list of items, or that the mistake on the warrant apparently was unintentional.
Additionally, the court said that the officer who served the warrant and executed the search wasn't entitled to immunity from civil suits, as authorities generally are when they're carrying out their duties.
"Even a cursory reading of the warrant," wrote Justice John Paul Stevens in the 5-4 ruling, "would have revealed a glaring deficiency that any reasonable police officer would have known was constitutionally fatal."
Charles Hobson, an attorney with the conservative-leaning Criminal Justice Legal Foundation, said the justices are sending an important warning to police officers.
"They're saying you'd better cross your t's and dot your i's when serving a warrant, or you could be in for trouble," Hobson said. "If properly interpreted, this ruling shouldn't open the floodgate for people to challenge warrants. But it does make clear that when you have a textual violation of the Constitution like this, it matters."
___
The Supreme Court's opinions are available online at:
http://www.supremecourtus.gov/
Every weekday JewishWorldReview.com publishes what many in Washington and in the media consider "must reading." Sign up for the daily JWR update. It's free. Just click here.
Comment by clicking here.

© 2004, Distributed by Knight Ridder/Tribune Information Services