<!- end inthis -->
Jewish World Review Feb. 10, 2004 / 18 Shevat, 5764

About Those Israeli 'Settlements'

By Daniel Pipes

http://www.jewishworldreview.com | Ariel Sharon, the prime minister of Israel, has broken with decades of his own history and declared an intent to withdraw all Israeli habitations from Gaza, plus some from the West Bank. Doing so raises a basic question: Just how important are these "settlements" in the grand scheme of Palestinian-Israeli relations?


(I use quotation marks around settlements because the dictionary defines this word as "a small community" or an establishment of people "in a new region." This inaccurately describes the Jewish habitations in question, many of which boast tens of thousands of residents in place over several decades.)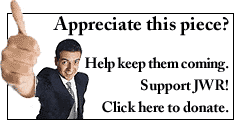 Some analysts consider Jews living in the West Bank and Gaza to be one of the leading obstacles to resolving the Palestinian-Israeli conflict. For example:
Thomas Friedman, The New York Times: "Israel must get out of the West Bank and Gaza Strip as soon as possible and evacuate most of the settlements. I have long advocated this, but it is now an urgent necessity. Otherwise, the Jewish state is in peril. Ideally, this withdrawal should be negotiated along the Clinton plan. But if necessary, it should be done unilaterally. This can't happen too soon, and the U.S. should be forcing it."
Jean AbiNader, Arab American Institute: "the settlements are the major political obstacle" to a resolution.
Dennis Kucinich, Democratic presidential candidate: "Israeli settlements are a significant obstacle to a viable peace between Israel and the Palestinians." I disagree with this argument, and for two main reasons.

First, it assumes that Palestinians seek only to gain control over the West Bank and Gaza, whereas overwhelming evidence points to their also aspiring to go further and control Israel proper. Therefore, pulling Israelis from the territories does no good.

In fact, it probably does harm. Imagine that Israelis were uprooted and the Israel Defense Forces pulled back to the 1967 boundaries — what then? Friedman, AbiNader, and Kucinich assume the Palestinians would be grateful and reward Israel by tending to their own gardens, permitting Israel quietly to go its separate way.

But I expect a quite different reaction: Palestinians will see a pullback signaling that Israel is weak, appeasing, and vulnerable. Far from showing gratitude, they will make greater demands. With Jenin and Ramallah in the maw, Jerusalem will be next on the agenda, followed by Tel Aviv and Haifa.

This implies Israel is fated to stick with its towns and communities in the West Bank and Gaza. They might be a tactical and political liability, but they must retained and defended. To do otherwise is to indicate to the Palestinians that open season on Israel has begun, spurring yet more violence than the twenty or so incidents now taking place daily.

Second, Sharon's intent to uproot Israeli habitations assumes that they pose a large, perhaps insuperable, barrier to a Palestinian-Israeli resolution. In contrast, I see them as a minor obstacle. Once the Palestinians do fully, irrevocably, in deed as well as in word, accept the existence of a Jewish state, all sorts of possibilities for ending the conflict open up.
Adjusted borders: As Sharon himself suggested last week, the "triangle" area in northern Israel, with its large Arab population, might be up for trading.
Non-contiguous sovereignty: Jews living separate from Israel proper could live under Israeli rule.
Palestinian sovereignty: Once Palestinians truly accept the Zionist presence, then Jews in the territories could live under Palestinian rule.

Such schemas, admittedly, sound like cloud-cuckoo land at present. But when Palestinians finally undergo a change of heart, when they accept Israel's existence and renounce the use of force against it, all sorts of positive developments can take place to sweep aside today's seemingly intractable issues.

And to the question, "How will we know when that change of heart takes place?" my reply is: When Jews living in Hebron (on the West Bank) have no more need for security than Arabs living in Nazareth (in Israel).

Until that happy day arrives, the issue of Jews living in the territories is perhaps the least significant one facing strategists and would-be diplomats. Instead of focusing on this political triviality, they should devise ways to induce the Palestinians to accept the existence of a sovereign Jewish state called Israel. Until that happens, no other initiatives will do any good.
Every weekday JewishWorldReview.com publishes what many in Washington and in the media consider "must reading." Sign up for the daily JWR update. It's free. Just click here.
JWR contributor Daniel Pipes is director of the Middle East Forum and the author of several books, most recently Militant Islam Reaches America. Comment by clicking here.
© 2004, Daniel Pipes