http://www.NewsAndOpinion.com | Checksoft Home & Business, a $39.99 Windows-compatible software package from Elibrium is a solid, easy-to-use software application that'll solve a problem that you may not even know you have. Permit me to explain. (Click HERE to purchase. Sales help fund JWR.)

One of the greatest assets the personal computer has brought to humanity is, I believe, the personal finance software program. You can parse your checkbook and budget as fully as any Congressional analyst can crunch the trillions of dollars in the Federal budget.

But there's one thing lacking in Quicken, Microsoft Money and related programs, and that is a way to create and print the checks you want to write. For this, you have some choices: order checks from your bank (not cheap), order them from Quicken or Microsoft (not at all cheap), order them from one of those companies that advertise in Sunday newspaper supplements or on the Web (more reasonable for some formats) or print them yourself (reasonable cost, tremendous flexibility).

My preference for now is to print my own, for a couple of reasons. One is the flexibility factor: I can update my address and telephone information very easily, and not waste pre-printed checks that have outdated information. I can also put any sort of picture, bank logo and other design on a check, and I can change those designs at will.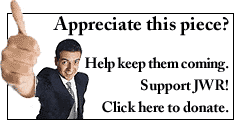 Those features are what Checksoft Home & Business does, along with adding a checkbook program (in case you don't have Quicken or Microsoft Money) that will ably record your transactions and let you reconcile your checkbook. I will focus a bit more on the check design, printing and check writing capabilities in this evaluation.

Key to check creation is an included "Check Designer" program whose templates cover a variety of styles, in wallet-sized and business-sized layouts. Editing these layouts, once you input basic account information such as name(s), address, bank information and account numbers, is easy and flexible. You can re-arrange several elements of a check's design, such as the bank name and address, to make for a better layout. You can add a background picture, although it's well worth doing a test print before running off a large quantity. If the resulting picture is too dark, you can change its brightness, contrast and Gamma profile to make the image subtler. There's also a one-click way to make the picture fit the entire check, resulting in a more pleasing image presentation. One of the final formats are forms which can be separated, stacked and bound into a traditional wallet-style checkbook that is virtually indistinguishable from the bank version.

Instead of paying around 15-cents per check at the bank, the "roll-your-own" checks come out at about 7 cents each, versus around 4-cents for the plain vanilla Web-ordered kind. But again, I can more easily control things using software and an inkjet or laser printer at my desk. That's an intangible benefit, in my opinion.

With or without pictures, the check printing is simple and straightforward, making it easy for recipients and their banks (as well as yours) to read the check and process payment. I've had a .500 batting rate with my bank, so far: one check sailed through their computers, another required the adding of a separate MICR (magnetic ink character recognition) strip.

However, some banks may require true magnetic ink printing on checks you as a customer issue. That means using a laser printer and a magnetic toner cartridge for checks, with cartridges costing around $200. The other is that banks may accept your checks with non-magnetic ink, but add a processing charge. Chevy Chase Bank, a near-ubiquitous force in the Washington, D.C., region, slaps a $1 per item fee for non-magnetic checks, for example.

My bank, hapily, is far more accommodating. Also, the vast majority of my payments are online transactions, or are made with a debit card. As a result, I'm happy to print checks on an ad hoc basis. If you're like me - or if you have other specialized check writing needs — Checksoft Home & Business is an option you might want to explore.
Find this column useful? Why not sign-up for the daily JWR update. It's free. Just click here.
JWR contributor Mark Kellner has reported on technology for industry newspapers and magazines since 1983, and has been the computer columnist for The Washington Times since 1991.Comment by clicking here.