http://www.NewsAndOpinion.com | The scrappy newcomer is up against an older veteran. The newcomer — well, relatively new — is sporting a new look and a host of new features. The veteran has also recently retooled, and if he's not spoiling for a fight, neither is he going to duck a challenge.

I'm not talking about the just-concluded Super Bowl — where the New England Patriots racked up their second win in three years; or, for that matter, the ongoing Democratic presidential primaries, where Senate grandee John Kerry is so far pummeling newbies Howard Dean and John Edwards. Rather, it's Microsoft Corp. versus AOL, which used to be the first name of AOL Time Warner but is now just a Time Warner subsidiary. AOL's naming may be diminished, but even after losing 2.2 million subscribers in 2003 (nearly 400,000 of those in the last quarter), it still has more than 24.3 million monthly customers in this country. MSN, by contrast, claims to reach 8 million users each month, both for its free Web portal, MSN.com, and its paid Internet service. (AOL, via its own subsidiary, Netscape, offers a free Web portal, too.)

Head to head, the two firms are vying for subscriber dollars. Microsoft wants you to spend just under $22 a month for their dial-up Internet service and MSN features; bring your own access such as cable Internet or DSL, and the cost drops to $9.95. (AOL features similar pricing options.) It's in the "BYOA" segment that MSN apparently hopes to make a splash.

Why spend $10/month for the Microsoft way to the Internet, particularly if you have a broadband link? Probably for the same reason those 24.3 million AOLers spend money for their access: you can use a Web browser and jump on the Internet, but if you'd like a little order and structure to the experience — or perhaps a little hand-holding — having an online ally seems a smart way to go.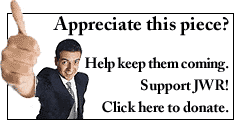 The question, then, is whether or not MSN offers enough features for the price. It's not AOL, but MSN Premium, as the service is called, does have some nice features. For one, you can customize a home page to reflect your own interests in terms of headlines, sports, weather, even tracking eBay auction items. My home page includes a look at area traffic, since the Washington Beltway is a daily encounter. Also, MSN Premium's e-mail looks like the Web-based Hotmail service; you can store e-mails on your own computer at home or work, but you can also access your MSN e-mail while on the road via the Hotmail site. You can also add other POP mail accounts to the offering, letting you track, say, work mail from home. There are parental controls that can keep your kids away from trouble. And there's junk mail filtering, anti-virus protection and other computer utilities available to MSN subscribers.

Among the features of MSN likely to interest users is access to an online version of Microsoft Money, which is a personal finance management program, and Microsoft Encarta, an online encyclopedia and possibly the salvation of more than a few grade-schoolers. There's a way to edit and share photos online, as well as the "usual" online accoutrements of chat rooms, entertainment listings and a search engine.

I'm also a fan of the MSN "Dashboard" that sits on the right side of the MSN browser window (it can also "detach" and become a permanent part of your desktop or it can be hidden). It offers an "at-a-glance" look at a variety of personal interests; from your e-mail inbox to weather forecasts to traffic alerts, and a click will take you to more detailed information. The tradeoff: you lose some "desk space" if the Dashboard is always open and on a 15-inch monitor, that can be a hassle. But with larger displays becoming more common, it may not be so bad.

There's also a version of MSN for Macintosh OS X, and it's good but can bear improvement. Among the shortcomings: on the Mac, my personalized MSN "home page" displayed, but without listing my inbox contents. I'll need to spend a lot more time with the Mac version before a final verdict.

The same can be said for my PC-based MSN experience: it's still early days and not every feature has been tested. But my initial impression is that, for Windows users, this isn't a bad service, and one worth investigating.
Find this column useful? Why not sign-up for the daily JWR update. It's free. Just click here.
JWR contributor Mark Kellner has reported on technology for industry newspapers and magazines since 1983, and has been the computer columnist for The Washington Times since 1991.Comment by clicking here.