Popular weight-loss surgery on rise despite risks


http://www.NewsAndOpinion.com | (KRT) A kitten darts out from behind Michele Cook's ankles and careens into her chilly glass-enclosed porch.
"Settle down, Maxx," she commands. "Come in if you're coming in. Stay out if you're staying out."
The cat sits, announcing its decision. But the moment Cook shuts the living-room door, Maxx begins to meow. Annoyed, the slender high school math teacher rises from her chair and reopens the door. Tired of the kitten's game, Cook leans over and scoops the tiny fur ball into her arms.
It's hardly a remarkable feat, but 20 months ago she could not have imagined moving with such ease. Back then, Cook weighed 320 pounds. Getting in and out of chairs was complicated work. Chasing a fleet-footed kitten was out of the question, and bending over, quickly or slowly, was an exhausting struggle.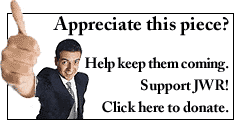 Today, at a trim 145 pounds, she's still astounded by her newfound agility.
"When I was big, my knees would hurt so badly after work that I could barely walk," she says. "When I wanted to sit down, I'd have to try and judge if I could fit into the chair. Now, I have energy. I can sit anywhere. I even belong to a gym."
This is not the first time Cook has dropped a significant amount of weight. Like many who battle obesity, she has tried an array of weight-loss plans over the years.
"I weighed 200 pounds by the time I was in high school," she says. "I did Weight Watchers, Optifast, fen-phen, Jenny Craig, everything. I lost the equivalent of three or four people at least five times. But I would lose 50 and then gain 60."
This time, she reduced by undergoing radical gastric-bypass surgery. And like thousands of other Americans who have opted to have their stomachs surgically altered, Cook is learning to live with the positive and negative results.
The procedure - which essentially closes off most of the stomach and reroutes the small intestine - was made famous in 1999 when pop singer Carnie Wilson allowed her 90-minute surgery to be broadcast live on the Internet. After the operation, Wilson appeared on talk shows and in women's magazines touting the bypass and how it helped her lose 150 pounds in a year.
Since then, other celebrities, including "Today Show" weatherman Al Roker, "American Idol" judge Randy Jackson, vampire novelist Ann Rice, and blues singer Etta James, have gone under the knife, giving the bypass even more publicity.
An estimated 103,200 people underwent the surgery last year, according to the American Society for Bariatric Surgery. (Bariatrics is the study of obesity.) That's four times the number in 1998, when only 25,800 surgeries were performed.
This year, the society predicts the number will rise to 145,000.
The procedure is in such demand that most hospitals that offer it have a waiting list of six months to a year.
Health workers say they aren't surprised. Statistics show that almost one in every three Americans (30.5 percent) older than 20 is obese. That's according to the National Center for Health Statistics, which defines obesity as a body mass index (a height-weight ratio) of 30 or more.
For example, a woman with a 31.8 BMI might be of average height, say 5 feet 4 inches, and weigh 185 pounds. A man with a BMI of 31.2 might stand 6 feet tall and weigh 230 pounds.
A full 64.5 percent of all Americans are overweight (with a BMI of 25 or higher), and every year millions of desperate dieters spend billions of dollars on commercial weight-loss products and diet plans.
Still, doctors who perform gastric-bypass surgery say it should be the last resort.
Many will not perform the procedure unless a patient is at least 100 pounds overweight (with a BMI of 40 or higher), or has a BMI of 35 that is accompanied by high blood pressure, diabetes, sleep apnea, or other severe health problems.
"This is not cosmetic surgery at all," says Daniel Dempsey, chairman of the department of surgery at Philadelphia's Temple University Hospital. It is serious and often perilous, especially for people who are already considered to be high-risk because they are severely obese.
Nationally, it's estimated that one of every 200 people who undergoes gastric bypass dies within 30 days of the operation. But those statistics are not definitive, because there is no comprehensive database to monitor deaths or complications connected to the procedure.
News reports have tallied three deaths at Roger Williams Medical Center in Providence, R.I., last year and four deaths at several Massachusetts hospitals, including Brigham and Women's in Boston.
The death of a 37-year old woman there led hospital officials to shut down the bariatric surgery program for two months while the death was investigated.
In January, the hospital reinstated its program, announcing that the autopsy of the patient was inconclusive, and that the investigation had found no deficiencies in her overall care.
Still, health officials in Massachusetts have convened a panel of experts to study the quality of bariatric surgery programs in the state and recommend improvements.
Much of the concern arises because there are no national standards for training and certifying the surgeons who perform the procedure. And because the demand for the surgery is so keen, hospitals across the nation are racing to open bariatric departments. Sometimes, doctors learn how to perform the procedure over a weekend.
Patients are left to judge the competence of the surgeon by themselves.
"Whatever you do, make sure you go to a surgeon who is skilled in the procedure," says Barbara Thompson of Pittsburgh, author of the book "Weight Loss Surgery: Finding the Thin Person Hiding Inside You," considered the unofficial bible among bypass patients.
"They should have at least 200 surgeries under their belt," she says. "Otherwise, I just wouldn't do it."
The most common form of gastric-bypass surgery, called the Roux-en-Y procedure, divides the stomach into two sections using titanium staples. The patient is left with a new stomach pouch at the base of the esophagus that is the size of an egg (whereas before it was the size of a football). That prevents the person from eating more than two to six ounces of food at any meal. (Think a quarter-cup of chicken or six grapes.)
In addition, the small intestine is sliced about 18 inches below the stomach and reattached to the new stomach pouch. That essentially allows food to flow directly from the pouch into the middle of the intestine. As a result, the patient absorbs about 20 percent fewer calories (and nutrients) during digestion than normal.
However, the bypass also leaves patients with a chronic problem known as "dumping." Because the portion of the stomach that breaks down sugar has been cut off, patients can no longer digest sweets easily, if at all. Dumping is a combination of symptoms that include vomiting, dizziness, cramps and diarrhea.
Serious complications that can occur immediately after surgery include wound infections, staple failure that allows stomach fluids to seep into the abdomen, and potentially fatal blood clots.
Even when the surgery has been deemed a success, patients can expect to deal with bouts of vomiting, chronic bad breath, and extreme thirst. Those side effects can last for months, or sometimes for the rest of their lives.
There is little data on how gastric-bypass patients fare long-term. Or how their lives are altered a year or more after surgery.
Some say they feel better than ever and have completely changed their eating habits.
Some say they still have to work hard to eat right and exercise.
And others worry that, despite their tiny food pouches, they might "graze" themselves right back to obesity.
Cook has been unrelentingly strict with herself since the surgery.
She eats her meals off plates the size of saucers and tries to never fill her pouch completely - not only because being full makes her feel uncomfortable, but also because she wants to make the most of the head start the bypass has offered her.
These days, she says, a typical breakfast is a few bites of a bagel. Lunch is half a Lean Cuisine.
"When I go out to Red Lobster for dinner, I have, like, six shrimp and a few bites of pasta," she says. "I used to have salad, soup, rolls and drinks before I even got to the real food, which was usually fried shrimp with a baked potato."
___
It is early on a Saturday morning, and Rachel Griehs, the nutritionist and clinical specialist for the bariatric surgery program at the Hospital of the University of Pennsylvania, is standing in front of 45 people.
She is leading the monthly gastric-bypass support group meeting, attended by men and women who have had surgery within the last year. Before the session begins, patients chat with one another like guests at a very strange party.
"I can't tolerate meat yet," one young woman still in the early stages of weight loss says to a thin man sipping water from a plastic bottle.
"What about shrimp?" he asks.
"Try this," a middle-aged man with a narrow waist says to nobody in particular as he opens a small pink tub of white powder.
"Oh, my God. It's just like sugar!" a pudgy woman exclaims after dipping the tip of her finger into the container and licking it.
At first glance, the group could be mistaken for any Weight Watchers meeting anywhere. The people who walk in are both large and small. Many are eager to share low-fat recipes. Some exchange congratulatory hugs at the scale.
The difference is that, in this group, nobody loses just two or three pounds a week. People drop 30 to 50 pounds a month. And they are all hungry to know just how deeply the rapid weight loss will change the way they proceed with their lives.
Griehs asks the participants to settle down and give their first names and how much weight they've lost.
Amy, 60 pounds in two months.
Ken, 122 pounds in six months.
Christine, 130 pounds in 12 months.
Steve, 210 pounds in 15 months.
"Right now, I feel fantastic," says a man named Ron, who has lost 126 pounds in one year. "This is the first time in a long time that I've been able to cross my legs and wear regular shoes."
The group applauds.
"I've lost two things since the surgery - a boyfriend and diabetes," Cookie quips.
For the first 10 minutes the mood is light, but then the discussion turns serious.
"What do you do when food was a comfort?" one woman asks. There is a prolonged silence, and then Cookie speaks.
"I had a demitasse plate of turkey and a half-teaspoon of stuffing and mashed potatoes for Thanksgiving," she says. "It felt sort of sad."
"Look," a man named Barry interjects, "if you had psychological issues with food before, this surgery doesn't solve that problem. I'm not hungry, but that doesn't stop me from opening the refrigerator 40 times a day."
"You have to condition your mind to be sensible about everything you put in your mouth," Keisha says. "Food has been my friend, but I've come to a point where my friend and I have to part ways."
___
Thin people often ask how people can allow themselves to reach 400 or 500 pounds, and the truth is that scientific research has not yet answered the question.
Psychologist David Sarwer, the director of education at the University of Pennsylvania's Weight and Eating Disorders Program, says doctors do not yet have a clear understanding of all the causes of severe obesity.
"But it's not necessarily some fundamental psychological problem in these patients," he says. "There's not a lot of evidence to support that."
Like most experts, he believes obesity grows out of a combination of lifestyle factors and genetics.
"Some of these patients obviously have an unhealthy relationship with food," agrees Christopher Kowalski, a surgeon at Temple University Hospital, who has performed more than 300 bypasses. "But there is a strong genetic component to obesity as well."
In 1994, medical researchers discovered a gene in overweight mice that produces a substance called leptin, which prompts the animals to eat uncontrollably. In 1997, a similar gene was discovered in humans. And last year, scientists came across a hormone called PPY, which they believe is a peptide produced in the intestine that helps regulate appetite.
Sarwer says society still tends to embrace a stereotype of obese people as lazy and undisciplined.
"But it's not about a person's moral failings as much as it is a combination of our genetics and our environment," he says.
Despite the popularity of bypass surgery, the procedure has its detractors. They believe not only that it is being overused, but also that it furthers the wrongheaded notion that being thin equals being healthy.
"I really think that health should be the overriding factor, and we don't spend enough attention on the fact that people can be fit and healthy at many different sizes," says Glenn Gaesser, a professor of physiology at the University of Virginia and the author of the book "Big Fat Lies."
"People of all sizes, even those with a BMI of 35 or 40, can greatly improve their fitness with exercise and improve their health with diet," he says. "Many of the diseases associated with obesity are exactly the same that are associated with inactivity - high blood pressure, glucose intolerance, lipid disorders."
Of course, Gaesser says, being morbidly obese is not healthy, but "there is a biological reality that some people are going to be bigger than others." And, he says, "it's not just splitting hairs to say that we need to disassociate the improvement of health with the improvement of body weight."
___
Monica McDermott fumes when people say that by getting a gastric bypass she took the easy way out.
Standing 6 feet tall, the 33-year-old resident of Northeast Philadelphia weighed 450 pounds when she had surgery in August 2002.
Now she weighs 275.
"There is absolutely nothing easy about this," she says. "Not one thing."
Try dealing with dizziness, nausea and diarrhea every time you eat something with too much fat or sugar, she says.
Try not being able to drink anything for half an hour before or after you eat for the rest of your life, or having insomnia triggered by low blood sugar, or always feeling cold, or losing clumps of hair for no apparent reason.
Try having to get monthly Vitamin B-12 injections or having to avoid common medications such as Advil, Pepto-Bismol, aspirin and Motrin because they may cause stomach bleeding.
And those are just the physical side effects.
Many bypass patients report suffering marital problems after surgery, as well having emotional difficulty coming to terms with their new self-image.
Bariatric surgeons warn that the bypass is not a guaranteed cure for obesity or the psychological ailments that fat people often suffer. It is simply a tool that helps with weight control.
The good news is that if patients are diligent, they probably will never be dangerously obese again.
The bad news is that the little pouch can be stretched, and if patients eat small amounts of fattening foods all day long, and do not exercise, the weight could come back.
"My habits are still there," McDermott admits. "I can be at work and not be hungry at all, and I'll still be looking for something to eat. My eyes are still bigger than my stomach, and I don't know if that will ever go away."
Even though McDermott works out several times a week with a personal trainer, she worries that she is allowing herself to eat more than she should.
"I can have a handful of M&Ms and be fine, and that makes me nervous," she says. "I'll never be 450 pounds again. But I know that if I made healthier choices, I could lose a lot more than I'm already losing."
Still, McDermott says, even at 275 pounds (BMI 37), life is better.
As an employee of US Airways since 1995, she can fly for free when there is space available on a plane. But when she weighed 450, she rarely took advantage of the perk, because "for me space available meant one seat and the seat next to it."
Now, she says, she looks forward to traveling frequently, nestled in a regular seat.
In June, McDermott got on a roller coaster for the first time since high school. And, she says, she is finally fitting into clothes sold at regular department stores.
The 17 months since her surgery have been difficult. But despite the physical pain, the emotional upheaval, and the drastic changes she's had to make in her lifestyle, McDermott says she would go through it all again.
"It's not for everyone, but it was worth it to me to feel normal," she says. "My goal is to be able to look in the mirror one day and say, `I'm pretty.' "
Appreciate this column? Why not sign-up for the daily JWR update. It's free. Just click here.

Comment by clicking here.