http://www.jewishworldreview.com | (KRT) In a major victory for advocates of a strict constitutional separation of church and state, the Supreme Court on Wednesday upheld a Washington state ban on taxpayer-funded college aid being given to students pursuing theology degrees.

The 7-2 ruling buoyed opponents of school-voucher programs who said it might bolster their case that public money shouldn't be used to assist parochial-school students.

But advocates of such programs took solace in the narrowness of the high court's decision, saying the justices hadn't dealt a mortal blow to their position.

Writing for the majority, Chief Justice William Rehnquist spurned the argument of Joshua Davey, who as a college student sued Washington state. Davey said a state law that forbid publicly funded scholarships from going to students taking courses that prepare individuals for the ministry violated his 1st Amendment right to freely exercise religion.

"We reject his claim of presumptive unconstitutionality," Rehnquist said. "In the present case, the state's disfavor of religion (if it can be called that) is of a far milder kind" than another case cited by the student where the high court had ruled a state had indeed infringed on religious freedom.

The Washington law "imposes neither criminal nor civil sanctions on any type of religious service or rite," the chief justice said. "It does not deny to ministers the right to participate in the political affairs of the community

"And it does not require students to choose between their religious beliefs and receiving a government benefit," Rehnquist wrote. "The state has merely chosen not to fund a distinct category of instruction."

Writing in dissent, Justice Antonin Scalia said the different treatment Washington showed to religious studies was unconstitutional on its face.

"When the state makes a public benefit generally available, that benefit becomes part of the baseline against which burdens on religion are measured," he wrote. "And when the state withholds that benefit from some individuals solely on the basis of religion, it violates the free exercise clause no less than if it had imposed a special tax.

"What next? Will we deny priests and nuns their prescription-drug benefits on the ground that taxpayers' freedom of conscience forbids medicating the clergy at public expense?" Scalia asked. Justice Clarence Thomas joined him in dissent.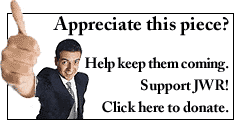 The Bush administration said it believed its efforts to make it easier to give federal funds to faith-based groups were not affected by the ruling.

"We don't believe anything in the ruling affects the president's efforts to reach out to faith-based and community organizations to help those in need," said Scott McClellan, White House press secretary." And the ruling, I think, is very narrow and applies only at the state level."

Because of the religious issues, the Davey case had come to be seen as an important test by both sides on the voucher issue since it was about public money being used to fund religious education.

"We're very, very pleased by the court's decision," said Michael Simpson, assistant general counsel of the National Education Association. The group had filed a friend-of-the-court brief on behalf of Washington state.

"The voucher proponents had thought they were going to win this case," he said. "But the court rejected their efforts to force unwilling states to fund private religious education with public money."

The NEA in particular was relieved, Simpson said, because it is involved in two cases in Florida and Colorado where it has challenged voucher programs under state constitutions that contain language proscribing the use of public money for religious education.

"Had the court gone the other way, it would've weakened our arguments substantially," Simpson said.

For those who support vouchers, the ruling was seen as less of a loss than it could have been.

"If we had to lose this case, this was about the best opinion I can think of to lose with," said Clark Neily, a senior attorney with the Institute for Justice, an organization that filed a brief on Davey's behalf.

He called the ruling a "a gratifyingly narrow decision since Rehnquist stated that the core issue in the case was the state's interest in not funding the training of religious clergy.

"From my perspective, the question now for any school voucher program is, `Is this teaching anyone to be a minister?' No. Then (the Davey) case really doesn't apply.

"It could have been written a lot more broadly. And it could have stated some principles in a broader, more sweeping way that would have been a problem," he said.

Davey, who had long planned to be a minister, won a Promise Scholarship given by Washington state and decided to attend Northwest College, a private, Christian college with an affiliation to the Assemblies of God denomination.

At Northwest, he decided to do a double major in pastoral ministries and business management and administration. At the start of the 1999-2000 academic year, he was told that he could not use his scholarship to get a theology degree. He sued.

A California-based federal appeals court had ruled that the Washington state law violated Davey's constitutional rights. The Supreme Court reversed the lower court's decision.

Driven in part by the anti-Catholic bias of the time, many states enacted laws during the 19th Century and later that banned public money from paying for sectarian education, so-called Blaine amendments, named for a congressman who tried but failed to get such an amendment added to the Constitution.

Illinois and 36 other states have such restrictions that go beyond the church-and-state separations of the Constitution, and the Supreme Court in the past has expressed its uneasiness with the bigoted history of those laws.

In a footnote to his opinion, however, Rehnquist said the Blaine amendment had no relevance to the case since Davey hadn't "established a credible connection" between the Washington state law over which he sued and the Blaine amendment.

That left school-voucher advocates free to argue in the future the unconstitutionality of the Blaine amendment laws as they attempt to put school choice programs on a firmer legal footing, Neily said.
© 2004, Chicago Tribune Distributed by Knight Ridder/Tribune Information Services