By James Coates
http://www.NewsAndOpinion.com | (KRT) Q. Occasionally I get pictures with a .pps extension which will not open in Windows XP. I understand that this extension is used in Microsoft PowerPoint. Is there any way I can open these pictures without buying PowerPoint?
— Sheila O'Dell, St. Charles, Ill.
A. Two points Ms. O.:
First, Microsoft does indeed offer owners of Windows PCs without PowerPoint viewer software.
Second, tell whoever is sending you photos in the form of PowerPoint files to simply send the original files in photo formats like .jpg, .gif or .bmp.
Anyway, we're fast reaching a point where PowerPoint is a kind of universal language for explaining things as diverse as a schoolchild's show-and-tell assignment to a top-secret briefing on monetary transactions given to the National Security Council.
You can find viewer software at the Microsoft Office Web site (www.office.microsoft.com); select PowerPoint from the choices offered and poke around a bit to find the "viewers."
This PowerPoint site is worth taking a look at if you create PowerPoint shows. It offers such gems as Producer for PowerPoint, which has an amazing ability to create shows that integrate movies, animations and complex sounds into a presentation.
The reason I mention the other downloads in Microsoft's PowerPoint Web site is because you can show the sender of the pictures as .pps files how to extract them from presentations for use in more familiar formats.
Q. It's worth $20 to your favorite charity if you can suggest how I can scan in photos, put them on a CD and then print them out with a resolution as close as possible to the originals.
I have a MicroTek ScanMaker X6 flatbed scanner and Epson Stylus C62 Color Printer but am unsatisfied with how the printed photos come out.
— Richard A. Brandt
A. I work for the price of a newspaper, Mr. B., but I'd be delighted if you put $20 toward your own favorite charity if you find this answer more satisfactory than those photos coming out of that low-cost MicroTek scanner and entry-level Epson printer.
With a hardware resolution of just 600 by 200 dots per inch, this scanner is an excellent informal product for casual home use but pretty much subpar for jobs where photos need to approach the business-strength quality of conventional studio-made color prints.
Like so much else in the computer world, a lot of smoke is blown in the hall of mirrors known as scanning equipment and printers.
Briefly, scanners, like digital cameras, come with both optical equipment that increases in resolution as prices go up and accompanying software that can increase the resolution by several orders of magnitude.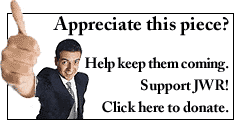 The trouble is that a software enhancement cannot approach the clarity of hardware performance.
So when you saw that your MicroTek scanner was capable of "true" 600-by-1,200 resolution and 9,600-by-9,600 dpi resolution with enhancement, you got a bit more hype than you needed.
That resolution is pretty good for modestly sized color pictures, but if prints much larger than 3 by 4 inches are desired, 600 by 1,200 is pretty weak.
It's best to toss out the "enhanced" resolution numbers and stick with the "true" optical numbers whether one is looking for scanners or digital cameras.
To get quality color prints much bigger than wallet size, a good rule of thumb is 2,400 dpi and up for scanners and 3.2 or 4 megapixels for digital cameras.
Finally, the resolutions handled by the printer itself need to be considered. Your Epson printer, like your scanner, is relatively weak for the job of printing enlargement-size color photographs.
In summary, your scanner and printer are both fine products for casual scan and print jobs, but if one wants to get color prints that rival the quality of traditional chemical and paper, more horsepower is needed for both. Figure 2,400 dpi as a rule of thumb.
Q. I self-publish small books of poetry of 25 to 50 pages, but I must go through five different procedures to do a page setup to print each page. I must set the margin, size and orientation of printed page, font type, size of font and set the page for two columns.
For each page consisting of two poems each, I have to go through the same procedures, setting up every time I do a book.
Is there some way to save the settings to use for each new page where I won't have to go through this procedure each time?
— Henry Gildman, Augusta, Ga.
A. I can assure you that Bill Gates and his software engineers didn't fret all that much about the needs of poets as they cobbled together the enormous collection of software code known as Microsoft Office.
But they did incorporate a feature known as templates that will save you from a great deal of future frustration as you create those elegant books of verse, Mr. G.
Microsoft Word uses a special file called normal.dot to hold all the core settings that are ready each time the program is opened. These normal.dot files include the settings you mentioned and many more, and every time Word is run it consults this file to configure itself.
If you wish, you can simply set up a page with those two columns, special font and landscape printer settings, etc., and save it as normal.dot. From then on your version of Word would always come up, waiting for poetry rather than workaday prose.
Another approach is to create a template with the desired settings in place and save it in the same folder as the other templates that come with Word, stuff like memo forms, letterheads and calendars.
Then when you run Word, you can order it to start a new document under the File command and select the poetry template. This will leave Word's normal settings intact for other work, but does require one to take the extra step of opening a template each time.
Don't fret messing up the machine either way because it is always possible to simply delete or rename the current normal.dot file, which forces Word to restore one with the settings exactly as they were created at the factory.
There is one point to make about setting the font and font size.
In order to create a poetry template that opens with a desired font, you need to add an opening word with that font in the template in order to automate this aspect of the project.
Also, different versions of Word use various ways to find templates, but all of them start when one clicks on File and then New. This takes you to the template display, where you can either open and alter normal.dot or create a special file called poetry.dot to handle the job.
Appreciate this type of reporting? Why not sign-up for the daily JWR update. It's free. Just click here.
James Coates is a columnist for the Chicago Tribune. Let us know what you think of this column by clicking here.