Jewish World Review Feb. 24, 2004 / 2 Adar, 5764

Slow download brings need for Zip in the mail; renaming large number of files at the same time; can't access Outlook Express mail account
By James Coates
http://www.NewsAndOpinion.com | (KRT) Q. I need to acquire some files and forms from government agencies, particularly the U.S. Environmental Protection Agency, but they all are in the Zip compression format and I cannot get my computer to download the required WinZip software.

I connect to the Internet over the telephone. This is a big problem with more and more Web sites in the .gov domains because these sites seem to use Zip instead of the more popular Adobe PDF format. What am I missing that keeps me from being able to download WinZip?

— James Hazleton @aol.com

A. Your difficulties underscore that it's getting harder by the day to acquire business software without going online with a high-speed account and downloading the code. The good news here is that your frustrations at attempting to download large programs over clunky dial-up modem connections are both widespread and solvable with postage stamps, Mr. H.

You just need to order the software sent to you by mail instead of messing around with downloads.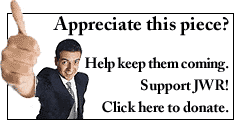 The bad news is that the more high-tech a company gets, the more the builders of its Web sites seem to forget that a big chunk of potential customers still use slow telephone modems. Accordingly, the vendors focus on broadband versions of their products that can be downloaded in seconds or minutes compared to the many minutes or even hours the same downloads take via dial-up.

In the rush to emphasize downloads, many businesses tend to hide that customers can also order the software on a CD. That is the case at www.winzip.com, where you need to look at the bottom of the download ordering page for a link to another page listing phone numbers. There you can find a number to buy the $29 WinZip 8.1 on a CD through DigiBuy, a third-party service that offers secure credit card acceptance for WinZip Inc. and other customers.

The fact that companies like DigiBuy exist underscores the growing reluctance of software companies to service customers who don't want to or cannot perform high-speed downloads. Everywhere from ultratechnical Microsoft to consumer-oriented America Online, it's getting harder and harder to order CDs. But the CDs usually can be had if you're willing to click open a few more pages.

Q. Is there some way that one can rename a large number of files at the same time? I have more than 300 files that I need to rename, and I don't want to go through them one by one.

— Alfred Tijerina @yahoo.com

A. If all you need to do is change the names of files, there is a tool built into Windows XP that makes batch renaming a snap (or should I say a click?). With Windows 98 or in cases where one needs to change the file extensions, however, things get more complicated. There you'll need file-manipulation utility software like my favorite, File Monkey, that can be had for a free test (www.monkeyjob.com) and purchased for $29.

To do batch renames in Windows XP, open the folder with the targeted files and select each one you want to rename. Then right-click on the file you want to be first in the list and select Rename from the pop-up menu that appears. When you hit the Enter key all the other files will be named with the same name. They will be numbered in this format: newname (number) extension, as in coates (2) .jpg

There is a glitch in that Windows XP doesn't assign a number to the first file, so you need to do a workaround to add it to the list with the proper number. This consists of putting a space followed by the number 1 in parentheses, followed by a space in the name of the first file. The next file then will be named with the number 2 in parentheses, and so on.

File Monkey software can be a major tool for folks who need to do all kinds of batch work with computer files. That includes finding and deleting old files, changing the extension on a batch of files, changing attributes, encrypting a batch of files and placing them all in a single compressed Zip folder. It also can split a large file into a number of smaller ones and then restore them afterward, a great help for storing data on multiple disks or sending stuff over the Internet.

Q. I can't access my Outlook Express mail account. I get an error message saying that my server has unexpectedly terminated the connection. I get error code 0x800CCC0F.

I have an Adelphia cable connection, with a Motorola cable modem, model SB4101. I called the Adelphia tech services and was taken through a roundabout routine that reached my mail account. Whereupon he pronounced that the problem wasn't in the modem.

I called Microsoft, but they wanted $30 just to talk to me. I tried to navigate the HP help and support programs, but got nowhere. Do you have any idea what I should be looking for, or should I just pay the money and talk to Microsoft?

— Glenn Cartwright, Hebron, Ohio

A. I'm no Sherlock Holmes, Mr. C., but I can deduce your problem even without a magnifying glass. Based on the error code, I know that your Outlook Express is failing to access your messages because the settings for your mail server are wrong. Judging from the curious behavior of your tech support person I can tell that you are using an e-mail service like Hotmail.com or Yahoo.com — based on a Web site rather than just a server computer devoted exclusively to e-mail.

All this unhelpful support soul did was use the Web browser to access your e-mail, thus proving that there is no problem with your Internet service provider's equipment.

The fix is easy but does require repairing the account settings in Outlook.

Click on Tools and then Accounts in the Outlook e-mail display and then select your e-mail account in the resulting form. Then pick Properties. In the next display you can change all of the settings that Outlook Express uses to get e-mail.

One of this software's most nifty features is that it can import e-mail messages from Web-based services, thereby giving users the full powers for message handling of a proper business strength e-mail program like Outlook and Outlook Express rather than the clunky and feature-lacking Web-based offerings like www.hotmail.com.

So pick the Server tab and you will find settings for POP3, HTML and a couple of others. Hotmail users can just pick HTML and will be led through setting up Outlook Express to read e-mail on a Hotmail account.

It's a tad more complex at Yahoo, where you need to set up the POP3 choice to point at Yahoo. Sign on to your e-mail at the Yahoo.com Web-based e-mail page and click on Help in the upper-right corner of the display.

You will find a list of topics, including how to set up your machine. It's really pretty easy. Yahoo users set the incoming POP3 server to pop.mail.yahoo.com and the outgoing SMTP server to smtp.mail.yahoo.com.
Appreciate this type of reporting? Why not sign-up for the daily JWR update. It's free. Just click here.
James Coates is a columnist for the Chicago Tribune. Let us know what you think of this column by clicking here.

© 2004, Chicago Tribune; Distributed by Knight Ridder/Tribune Information Services