Jewish World Review Feb. 27, 2004 / 5 Adar, 5764

Lori Borgman
Family there to give Mom the business
http://www.NewsAndOpinion.com | Whirlpool, the maker of washers and dryers, conducted a survey and found that 40 percent of women attempt to run their homes like a business. That concept might need a second rinse.

The problem with running a home like a business is that a business exists for the purpose of making profit. Home and family, as most of us know them, do not make profit; they consume profit.

Whirpool, sudsing with enthusiasm, has even coined a name for this new business-minded breed of home manager - Chief Home Officer, or more affectionately known as CHO.

I don't think the term CHO is going to catch on any time soon. When you say CHO it sounds like a stifled sneeze or coarsely ground pepper caught in the back of your throat.

"Hello, I'm Janet and I'm a certified public accountant. What do you do?"

"I'm Nancy and I'm a CHO!"

"Bless you."

Personally, I admire women who bring organization to a home. I admire women who bring corporate efficiency to domestic operations. I admire women who can stay awake after 10 o'clock at night.

I'm simply suggesting that the concept of running a home like a business may have considerable limitations, especially when it comes to a shared understanding of business terms and concepts between the parent and child.

Ask a middle-level manager what a performance evaluation is, and the answer will be about "exceeds expectations, meets expectations, does not meet expectations." Ask an adolescent girl what a performance evaluation is and she will tell you it is the conversation that takes place at Steak 'N Shake following the viewing of the movie, "Win a Date With Tad Hamilton."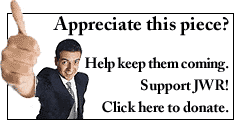 Throw out the term communication problem and a business exec will say it is when colleagues talk more than they listen. A kid over age 12 will say a communication problem is living with a dial-up internet connection when everybody else has high-speed cable.

To a business-minded adult, a dollar shift is when the company moves money from one division to another. To a kid, a dollar shift is that unpleasant moment when Dad asks to borrow a twenty because he hasn't had time to get to the bank.

Most parents know that a mutual fund is an open-ended fund operated by an investment company. Children, by contrast, are likely to consider a mutual fund what happens on a Friday night when a small group of friends pool their money to order pizza.

401(k)? You may think it is a contribution plan offered by your employer for retirement purposes, but there's an excellent chance your kid believes 401(k) is a garage band north of Philly.

You work hours at a business. You open, you close. There are no closed hours in a family, no time when you bolt the door and flip over a sign that reads, "Please, Come Again." No, a family is like a Quick Stop, open 24/7, serving strong coffee day and night, but minus the fresh staff that clocks in for a new shift every eight hours.

In the business world, you are compensated with a paycheck, benefits and a couple weeks vacation. In the world of home and family, you are compensated with weekends spent sitting on hard gymnasium bleachers, pleasant Sunday afternoons and an occasional good night's sleep. Sometimes there are even perks like bad ties, heartfelt cards and spontaneous hugs.

Those aren't exactly things you can take to the bank, but any CHO will tell you they are rich rewards in their own right.
Enjoy this writer's work? Why not sign-up for the daily JWR update. It's free. Just click here.

JWR contributor Lori Borgman is the author of I Was a Better Mother Before I Had Kids and "Pass the Faith, Please" (Click HERE to purchase. Sales help fund JWR.). To comment, please click here. To visit her website click here.
02/06/04: Chance for big money slips through her fingers
01/30/04: Profanity brings out the f-word (fury)
01/23/04: Lots of labels in this union
01/16/04: Cheap eats in college? Use your noodle
01/02/04: 2003 boasted a cast of colorful characters
12/19/03: Hours at the stove, moments at the table
12/12/03: The way they dress, "boxers or briefs?" isn't a question
12/05/03: Hey, hey, we're the monkeys (or close enough)
11/26/03: Hardship? We don't know the meaning
11/21/03: Good kids! Wonder who raised them
11/14/03: Safety first, even when danger has passed
10/24/03: NFL fan learns to handle heightened sensations
10/03/03: Chipping away at misunderstood lists
09/26/03: Boundaries disappear, society pays the price
09/19/03: Easy (bike) rider
09/12/03: Got Mom?
09/05/03: S'Mores Maker threatens all we hold dear (and gooey)
07/25/03: Private journals, public records
07/25/03: Star appears bright-eyed, bushy-tailed
07/18/03: Girls pool talents for commercial success
07/11/03: Summer; the living is easy
07/03/03: Terrible twos make terrific workout
06/27/03: Emergency a matter of definition
06/13/03: A Father's Day roast for Mother Goose
06/05/03: Good examples of bad parenting
05/23/03: Faulty equations on the love calculator
05/16/03: Busted for Oreos!
05/09/03: Mom plus shipping equals excitement
05/02/03: Mom shudders at thought of the m-a-l-l
04/21/03: Mother Confessions
04/11/03: Husband snoring: Hit or mist
04/04/03: Flip flops hashed at the lunch table
03/28/03: Bare facts on protesters
03/21/03: Madonna: Like an Author
03/17/03: Mom develops rapport with son's answering machine
03/07/03: The call for courage
02/28/03: My relationship with Mister Rogers
01/31/03: Mom pushes memories out the door
01/24/03: Picture this! Human 'beans'
01/10/03: Password, please!
12/31/02: Who it was a good year for
12/06/02: Radio show guarantees family-size audience
12/02/02: High-seas adventure would enlist few takers today
11/15/02: Frozen turkey makes cook chicken out
11/15/02: What's going on with "going out?"
11/01/02: The crazy mind of middle-age
10/25/02: Relationship rooted in willow talk
10/18/02: The challenge of being spontaneous
10/11/02: No wheels, no keys, no problem?
10/04/02: Lessons of a childhood survivor --- my children's
09/20/02: "Cutting the Cord" to the Tube
09/13/02: Over there
08/30/02: The Last One Left
08/23/02: Rare sighting made on the patio
08/16/02: Kids get reality paycheck
08/08/02: We look like this . . . no, Kidman!
08/02/02: We should be a nation of 'nuts'!
07/26/02: Hold your applause --- please!
07/19/02: Greed and Mints on the Pillows
07/12/02: Remodeling: Blueprint for Disaster
07/08/02: The Botox wrinkle
06/28/02: One perfect day
06/21/02: Flush with excitement
06/14/02: The Ways a Father Says "I Love You"
06/07/02: Garage Sale Treasures
05/31/02: No Pudgy Hour at the gym
05/19/02: Ozzy, if you come for dinner, bring change
05/19/02: Instant Messaging and LOL
05/10/02: Some mothers get something more
05/03/02: I Nudge, Therefore I Am
04/25/02: Motherhood is seasonal work
04/19/02: Paper trail to college
04/12/02: What to cook or not to cook
03/31/02: Mom and Dad Break Curfew
03/22/02: Introducing P.P.M. (Partners Per Month)
03/15/02: Birth of a Pothole
03/08/02: When Enron Momma gets mad
03/01/02: Little hope for bookaholic
02/22/02: Wrestling with prejudice
02/15/02: Say What?
02/08/02: Kitchen intelligence
02/01/02: Age-old words
01/25/02: Abortion: Switching Sides
01/18/02: Kids, take note
01/11/02: The heart-stopper e-mail
01/04/02: The slightly sunny side of 2001
12/28/01: The Way Things Work
11/30/01: The Leftover Shuffle begins
11/27/01: Glasses bring age into focus
11/16/01: A different portion of Thanks
11/09/01: The Next Stage of Parenting
11/01/01: Of boys and patriotism
10/26/01: College Son the Invisible Man
10/19/01: Out of the closet ... and into the school
10/12/01: A Parent's Guide to Dating
10/05/01: "Taking Care of You"
09/28/01: Time indivisible
09/24/01: Refueling capitalism
09/14/01: A time to mourn
09/07/01: Lack of modesty stirs the troops
08/31/01: Scholarship search an education
08/24/01: The test for parents
08/17/01: Immodest proposals
08/10/01: Trying to R-r-r-re-re-relax
08/03/01: It may be shabby and chic, but it ain't cheap
07/20/01: Bride showered with sage advice
07/13/01: Baby Bear Finds Driving "Just Right"
07/06/01: Pale at the Thought of Bronze
06/29/01: A Dog's Best Friend
06/22/01: Rethinking fatherhood
06/14/01 Don't forget to lock the door
06/07/01 How grandma punishes her kids
06/01/01 Hearing voices
05/25/01 Cyborgs for Better or Worse
05/18/01 The death of Common Sense

© 2001, Lori Borgman