http://www.JewishWorldReview.com | You don't believe that space aliens came to the United States in 1947, took over the bodies of Americans and turned them into slug-like slaves?

Oh, yeah? Then how do you explain Congress?

On a more serious note, I would like to say I think it is swell that the Air Force has spent about $10 billion investigating UFOs over the past 50 years. It kept them from buying 50 toilet seats.

Air Force Col. John Haynes once held a press conference to demonstrate through the use of credible evidence and logic that no space aliens landed near Roswell, N.M., years ago and that no UFO is being held in a secret location by the U.S. government.

Which, of course, immediately got him branded as a liar and a patsy by the UFO nuts and the reporters who believe them.

"You're confident you're not part of any cover-up, wittingly or unwittingly?" a reporter asked Haynes.

Gee, I wish that reporter had been around during Watergate to ask Richard Nixon that same question.

Nixon probably would have burst out crying and said, "Your question is so good, so penetrating, so really, really well-phrased that I am forced to admit that I am indeed wittingly part of a cover-up. But if I am unwittingly part of a cover-up, how would I know?"

And that was the most intelligent question that Haynes got asked.

The fact is that the UFO craze has never made any sense whatsoever.

Some years ago, I came into contact with J. Allen Hynek, the respected astronomy professor at Northwestern University . Hynek was technical adviser to the movie "Close Encounters of the Third Kind" and was also the inventor of the same phrase.

Hynek told me that he had no concrete proof that UFOs existed but that he believed they did anyway. (I feel the same way about Newt Gingrich.)

Hynek was the director of an organization that checked out UFO reports, and he began sending me his monthly newsletter.

It was fascinating.

In just one month, two teenagers in Placentia, Calif., saw a vehicle shaped like a cigar with portholes; two men in Libau, Manitoba, saw something that looked like an igloo with arms; and two men in Nocero, Italy saw a cone-shaped object with spikes.

I noticed a pattern to such reports: First, they always involved two people. Why? So one could pass the bottle to the other and say, "I bet if we take a few more swigs, that cow over there will begin to look like E.T."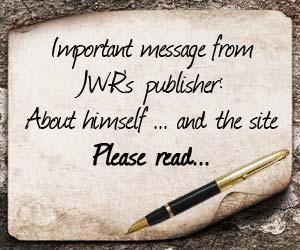 And second, look at the places where the aliens showed up: Placentia, Libau and Nocero.

Now, I ask you, if you were an advanced civilization capable of crossing the vast reaches of deep space, would you pick Placentia, Libau and Nocero to land in once you got here? Or would you pick someplace that had both a Starbucks and a Benetton?

Why don't these aliens ever land in New York or Paris or Rome? Or why don't they land on Oprah? (The show, I mean, not the person.)

While I was asking myself this question, Hynek sent me the report of a woman in Red Lion, Pa., who "noticed a structure the size of a ranch house about 200 yards distant."

If I saw such a thing, my first reaction would have been: "Hey, there's a ranch house out there!"

But, no, the woman was convinced it was a space ship because two hours later "the structure was gone without a trace."

Wow! I mean talk about not keeping up with your mortgage payments.

My sole purpose in debunking the UFO craze is so people will stop wasting their energies on silly fantasies and instead involve themselves with the real challenges here on earth.

Maybe. Or maybe I am an unwitting dupe. Maybe I have been taken over by space aliens and I don't even know it.

Maybe I am lulling you into complacency so you puny earthlings will be unprepared when our starship troopers land to enslave you!