A pose by any other name
By Jim Mullen





http://www.JewishWorldReview.com | If you're a school teacher or an employer, it will come as no surprise that many parents are naming their children after the place where their child was conceived. Paris Hilton being the prime example. There are some things I would rather not know. I don't know if it started with Paris Hilton, but after being introduced to children named Catalina, Jamaica and Antigua, I know it didn't stop with her. We should probably count our blessings that parents aren't completely honest or we'd end up with classrooms full of children named Hot Tub, Princess Cruise, Port Authority and Buick LeSabre.

"Martha's Vineyard, would you please go to the blackboard and spell the word 'pretentious'? Put the cell phone away, Disney World, or I will take it away. Does anyone know what caused the Civil War? No, Aspen, it was not because the Civils didn't get along. Anyone else? Jackson Hole, is your hand up?"

Lots of parents name their children after some state they would like to visit someday, judging by the number of kids in the local grade school named Nevada and Dakota. I'm sure there are more children named Dakota than there are people living in the Dakotas.

It's funny how some state names seem to be so much more popular than others. I've yet to run into a kid named Massachusetts or Ohio, even though it makes as much sense as Nevada or Montana. What's wrong with New Hampshire, South Carolina or West Virginia as names?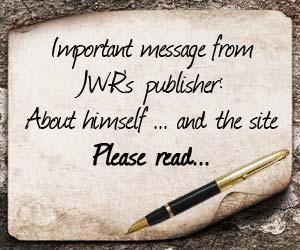 Although Tiffany & Co. is a real place, I'm pretty sure none of the children named Tiffany were conceived there. I hear they discourage that kind of behavior during business hours. But why did Tiffany become such a popular name while Bloomingdale's and Saks did not? If you're going to name your kid after a store, why not NTB, Trader Joe or Walmart, Target or Costco? Will someone, someday, somewhere, name a child QVC?

It's easy to see why parents take names so seriously. It's natural to want to give your children every advantage in life. Why name the kid after some loser relative when you can give the child a name that will really launch his or her career? If your phone rang right now, and the caller ID said "Pete Castle," you might not pick it up, even though Pete was named after his grandfather, who was, by all accounts, a very nice guy. But if your phone rang and it said, "Windsor Castle," you'd grab it before the second ring. One can only imagine the social heights a child named "The Mellon Foundation" could climb to. If you think the name Paris Hilton has a ring to it, imagine how many parties a debutante named Trump Tower could get invited to.

The day may come when names like John and Mary, Pete and Susan, Tom and Sally are back in fashion, but now they sound as old-timey as Cotton and Constance, Mame and Fanny, Ichabod and Elihu to new parents. Even Paris and Nevada may fall by the wayside to be replaced with more up-to-date-sounding names.

"Good morning class. Would you please settle down, Blackberry? We have a lot of work to get through this morning. Kindle, put that book down and pay attention. What is it, Wii? Well, why didn't you go before you came to class?"
Every weekday JewishWorldReview.com publishes what many in the media and Washington consider "must-reading". Sign up for the daily JWR update. It's free. Just click here.
Comment by clicking here.
Jim Mullen is the author of "It Takes a Village Idiot: Complicating the Simple Life" and "Baby's First Tattoo."
Previously:

Warning: Column contains 2010 spoilers
'He loves only gold, only gold'
Think about direction, wonder why …
Flushing your money down a diamond-studded toilet
More like 'wack' Friday
The good, the ad and the ugly
The desert of the real
Let books be large and in charge
I was insulting people way before the Internet
GPS drill sergeant: Left, right, left!
Butterfly in the sky, you make winds go twice as high
Music to my ears it's not
You don't light up my life
Fair or not: Country living is far from 'Little House'
A parable for the 'ages'
Top 100 Cable news stories of the century
Green dumb
A developing story
Thinking outside the lunch box
What's good for the goose is good for the scanner
Newspapers will survive, but network TV?
A really big show of generation gaps
When pigs flu
The reports of our decline have been greatly exaggerated
Mergers and admonitions
Invest in gold: little, yellow, different
Stuck in Folsom Penthouse
Collecting karma
Setting loose the creative 'juice'
It's all in the numbers
You're damaging your brain with practical skills
The real rat pack
The unspeakable luxury of the Park-O-Matic
Gross-ery shopping

© 2009, NEA