Jewish World Review January 13, 2010 / 27 Teves 5770
The coming Republican tsunami?
By Ed Koch





http://www.JewishWorldReview.com | President Obama's greatest success: passage of health care legislation in both Houses and ultimately into law. The President's greatest failure: passage of health care legislation in both Houses and ultimately into law in its current, near toothless condition.

If the president had totally committed himself to this health care legislation and had called in every wavering Democratic Senator — and yes, the two or three Republican Senators who appeared cooperative as well — they would have come along and the final legislation would now include anti-trust prohibitions aimed at preventing insurance companies from continuing to conspire to fix prices. It would also include a tort reform scheme that could have saved the government $54 billion over the next ten years; authorization for insurance policy shopping across state lines; use of U.S. funds by poor women to pay for abortions; allowance of Medicare to negotiate volume discounts on prescription drugs that over a ten-year period could have saved a trillion dollars; and a government option that would have provided insurance companies with competition.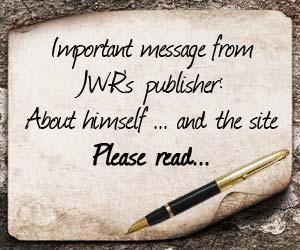 In my view, the President could have achieved all this by promising that in return for the Senator's support, he would not only campaign for them in their reelection battles in November 2010 and the prior primaries, but if they lost, he would take them into his government with a high position recognizing their sacrifices for our country.

Instead, the President sold out to the insurance companies and the prescription drug companies. Why he took the less idealistic course instead of reaching for the sky, historians will some day uncover and tell us.

Instead, he and the Democratic Party now have an albatross bill around their necks. The current bill and the final legislation coming out of conference, which I support in the hope that if the legislation will be amended and improved in time, may lead to a shift to the Republicans in the next Congressional election. This half-baked health care bill, along with our continuing to remain in Afghanistan and the failures of the administration to go after the Wall Streeters who nearly destroyed the country financially, may result in a tsunami in the coming election.
Every weekday JewishWorldReview.com publishes what many in the media and Washington consider "must-reading". Sign up for the daily JWR update. It's free. Just click here.
JWR contributor Edward I. Koch, the former mayor of New York, can be heard on Bloomberg Radio (WBBR 1130 AM) every Sunday from 9-10 am . Comment by clicking here.
© 2010, Ed Koch