Jewish World Review January 29, 2010 / 14 Shevat 5770
That Tablet Thingy
By Mark Kellner
http://www.JewishWorldReview.com | Someone else said it first: Not since Moses descended from Mt. Sinai has the world been as interested in a new tablet.

A "mobile analytics" firm, Flurry, based in San Francisco, reported on January 24, 2010 that "approximately 50 devices" which could be the Apple tablet were being used on Apple's Cupertino, California, campus. According to Peter Farago, Flurry's marketing vice president, the device signatures of the units were different from Apple's iPhone, and the devices were not leaving the campus, making things seem very hush-hush. The Flurry report says the bulk of applications for the device were entertainment-centered.

While the world will know soon enough how correct such reporting is, there are two things that will, I believe, be abundantly clear about any tablet device Apple puts forth.

The first is that applications will drive the thing. The second is that content will drive the applications.

Consider the iPhone, from whose loins the tablet may spring. The 133,00 iPhone applications now available from the iTunes AppStore , launched in 2008 with just 500 programs, are truly what has propelled the device into the stratosphere. Ditto for the iPod Touch, which can run many of the same iPhone applications.

Whether its personal finance (Mint), or shopping (Grocery Gadget) or travel (TripIt), you can load something onto the iPhone that helps make life easier. I've sung Mint's praises before; it's a great way to keep on top of your bank and credit card accounts. Grocery Gadget Pro is a good shopping list program, albeit one that costs $4.99.

TripIt's free application and Web site (www.tripit.com), lets you enter your travel plans and see your schedule at a glance; it's a help when dashing through an airport and trying to find what your next flight is supposed to be. However, it doesn't automatically update when, as happened to me last week, a flight is canceled and you're rebooked. To get such updates, the TripIt folks want you to spend $70/year for their premium service, something that might make sense for truly frequent fliers.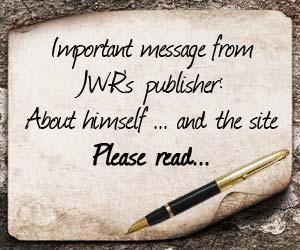 Ironically, I've found one of the best apps for the iPhone to be Amazon.com's Kindle software, which allows users to buy and read Kindle-formatted eBooks on the iPhone, even without owning a Kindle device. It's not perfect - there's still a need to go to, say, chapter-and-verse when reading a book set up in chapters and verses - but it's not bad overall. The irony, of course, is that the Apple tablet may encroach on Kindle e-reader sales.

Which leads to the question of content. If I can read everything, or most everything, that I want on this device, and do so easily at various type sizes, and do it affordably, Apple could have on its hands the kind of mega-hit it is accustomed to producing.

Key will be how it handles data communications. If all you can do is link to the Internet via WiFi, then its usefulness may be limited. If it also has a cellular data link, and an all-you-can-eat data plan, then so much the better; nirvana awaits.

But if the speculation is correct, that Apple CEO Steve Jobs wants to change the way we consume media, old and new, then the anticipated Apple tablet could do amazing things. If Peyton Manning were a tech CEO, he'd probably be Steve Jobs. (And if Steve Jobs were a quarterback, I'd pray that Dan Snyder signed him for the Redskins.)
Every weekday JewishWorldReview.com publishes what many in the media and Washington consider "must-reading". Sign up for the daily JWR update. It's free. Just click here.
JWR contributor Mark Kellner has reported on technology for industry newspapers and magazines since 1983, and has been the computer columnist for The Washington Times since 1991.Comment by clicking here.
© 2009, News World Communications, Inc. Reprinted with permission of The Washington Times. Visit the paper at http://www.washingtontimes.com