Jewish World Review January 27, 2010 / 12 Shevat 5770
I never thought I'd see the day when progressives would howl in ragebecause the Supreme Court said government should not ban books
By A. Barton Hinkle





http://www.JewishWorldReview.com | The ranks of the ACLU must be dwindling toward zero in the wake of last week's Supreme Court ruling on campaign-finance law. The rage at that ruling in liberal precincts has been deafening — and apoplectic. It was a ruling that "strikes at democracy itself" (Barack Obama); "a major victory for oil companies, banks, health insurance companies and other special interests" (DNC chairman Tim Kaine); a "blow to democracy" (The New York Times); a "Supreme Sellout" (The Daily Beast); "Terrifying" (Huffington Post) . . . .

And on, and on. No wonder the ACLU did not issue a press release cheering the results of Citizens United v. FEC. But the rights group did file an amicus brief urging the high court to do just what it did: strike down the provisions of campaign-finance law that do not square with the First Amendment.

For those coming late to this party (or those who have been understandably confused by the shrill rhetoric of the court's critics): The ruling does not let corporations, unions, or incorporated interest groups donate directly to federal candidates. But it does let them spend money from their general treasuries to air campaign commercials for or against candidates, especially in the crucial 30 days before a primary and 60 days before a general election.

Many who find this outrageous object that incorporated entities are not persons, therefore they do not have the same rights as persons do. And this is true to some extent. Corporations, unions, and interest groups have no right to vote, or to bear arms. But they do have other rights, such as to property and privacy. (Try barging into the offices of The New York Times and rifling through the files, and see how far you get.)

Those objecting to the Supreme Court's ruling in Citizens United certainly do not mind corporations being treated as persons for the purpose, e.g., of suing them on product-liability or environmental grounds. They also might want to ponder a point made by a lawyer friend over the weekend: "A corporation is an association of individuals, and individuals clearly have the right to associate, protected by the First Amendment. To accept the federal law that was struck down would be to accept the proposition that you can spend your money to publish a book, movie, or advertisement advocating against a candidate during an election, and that I can do so as well, but that you and I cannot associate and do so together as a corporation. That somehow, by exercising one First Amendment-protected right — association — we lose another: free speech."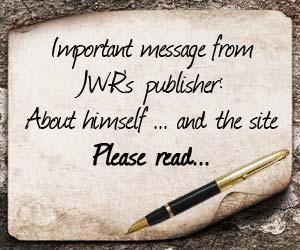 The trouble with circumscribing the free-speech rights of incorporated entities is that it leads to government censorship of a very nasty sort. This came out during oral arguments in March. Citizens United had wanted to make available "Hillary: The Movie" during the Democratic primaries in 2008, when campaign-finance rules said such electioneering communications were verboten.

Lower courts had decided the movie was, in effect, a campaign commercial. Deputy Solicitor General Malcom Stewart said it does not matter how long a campaign commercial is, and it does not matter if the film is a quasi-documentary. A movie is no different from a campaign ad if it appeals to voters for the election or defeat of a political candidate. This raised an obvious question, which Justice Samuel Alito asked: What about books? Could a book critical of a political candidate amount to the "functional equivalent" of "express advocacy" — thereby requiring it to be banned? Stewart said yes.

The same question was later put to Fred Wertheimer, formerly of Common Cause and now of Democracy 21, an organization that works to "eliminate the undue influence of big money" in politics. "A campaign document in the form of a book can be banned," he said.

Not just campaign documents. Any electioneering communication produced by any incorporated entity should be banned under the laws the high court has struck down. That would include, say, The Audacity of Hope, by one Barack Obama. But it is impossible, logically, to say that a corporate-funded political book should be allowed while a corporate-funded political movie should not. They are both political speech.

It is precisely because campaign-finance regulations censored corporate-funded speech that the regulations carved out an exception for media corporations. This amounts to an explicit admission that the government was censoring everyone else.

It also reduces to hilarity the bombastic denunciation of the court by Keith Olbermann, who suggested the decision in Citizens United had replaced Dred Scott as the worst ruling in American history — because it would allow other corporations to do what MSNBC is permitted to do, namely disseminate opinion about politics.

Indeed, many high councils of the media elite shared Olbermann's outrage that their parent corporations no longer would enjoy special exemption from the prior restraint imposed on all the rest. But if the government can extend that special exemption to media companies, then it also can take it away. This means that until last week's ruling, the media stood in the same position as Jonathan Edwards' sinners in the hand of an angry god — who are spared from torment by nothing but the Almighty's forbearance, which is "restrained by no obligation, hindered by no manner of difficulty."

Fortunately, the majority on the court joined the ACLU in recognizing that government must not become the umpire of political discourse, deciding who gets to speak and who does not. The question as to whether incorporated entities like the Sierra Club, the NRA, and the local bricklayers' union enjoy a full panoply of rights may be murky. But on the question of government power, the Bill of Rights is very clear. It begins, "Congress shall make no law . . . ."
Every weekday JewishWorldReview.com publishes what many in in the media and Washington consider "must-reading". Sign up for the daily JWR update. It's free. Just click here.
A. Barton Hinkle is Deputy Editor of the Editorial Pages at Richmond Times-Dispatch Comment by clicking here.

Previously:


01/07/10: Gun-Control Advocates Play Fast and Loose
12/31/09: Nearly everything progressives say about neoconservative interventionism abroad applies to their own preferred policies at home
© 2010, A. Barton Hinkle