Jewish World Review January 10, 2010 / 24 Teves 5770
A ride of passage
By Malcolm Fleschner


http://www.JewishWorldReview.com | One of the magical things about parenthood is that, as soon as you have children, you become the latest link in a timeless chain, through which the generations' worth of wisdom and knowledge that your parents received and passed down to you can, in turn, be used to screw up an entirely new generation.

Then again, maybe you're the kind of parent who remembers all too well the mistakes your parents made, and you're determined to break with the past by finding an entirely new and unique approach to screwing up your kids. Good for you! But be warned - this attitude can lead to overcompensation, with parents who tell themselves things like, "I hated how my parents forced me to eat everything on my plate, so I'm going to let my kids just eat whatever they want," "I was pressured into playing sports, so my kids aren't going to have to do anything they don't want to," or "My siblings and I were always terrified when we misbehaved and our parents threatened to sell us to the circus, so I'm not going to use threats - I'll just sell my kids without any warning."

Like most people, I carry a number of emotional scars from childhood, one of which is the shame I felt at not learning how to ride a bike until I was 11. I don't blame my parents for this shortcoming - they divorced when I was very young, so my mother worked long hours while my father lived far away (this was before modern technology allowed parents to handle most of their responsibilities from a distance using, say, Twitter).

At some point I figured that I was never going to learn, so my focus turned to hiding my secret shame. I rightfully feared that, if this information became public knowledge, the other kids in the neighborhood would mercilessly make fun of me the same way they already mercilessly made fun of me for countless other reasons. So whenever I was invited along on a bike ride, I always came up with a half-hearted excuse like, "My bike has a flat tire," "I think I'd rather walk," or "No thanks, I'll just catch a ride from that drifter who lives by the river in his van."

When my wife found out about my late start at bike-riding, she asked why my older sister hadn't taught me. Questions like this make me wonder whether my wife, who is an older sister herself, was raised on some alien planet where siblings get along and actively concern themselves with one another's welfare. I patiently explained that my sister would no doubt have taught me, except that she was too busy imparting other important lessons like how to take a punch, the perils of failing to stay on "my side" in the backseat of the car, and why certain people need to keep their mouths shut when certain other people cut school to go to the mall.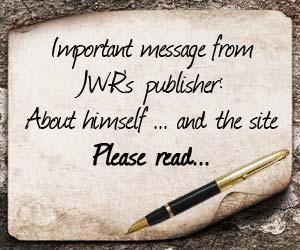 My personal bike-riding traumas came back to me recently when I prepared to teach my six-year-old daughter, Marisol, how to ride. Despite my determination to help her avoid my fate, almost as soon as our instructions began, I ran into a painful truth about parenting - specifically, that just because you have mastered a skill yourself doesn't mean you'll know how to teach that skill to your children. Playing a musical instrument is a good example. Also potty training.

I had actually encountered this problem once before, when I tried to teach Marisol how to play baseball. In that case, however, at least I had at my disposal the many helpful phrases I learned in Little League, including:
"Good eye," to be used whenever a player doesn't swing at a bad pitch or notices that the coach's fly is open.
"Use two hands," offered as encouragement to players who failed to catch a ball that dropped about 25 feet away.
"Keep your eye on the ball," used to instruct batters to watch the ball, as opposed to passing aircraft, when swinging the bat.
"You're OK, just walk it off," used as the catch-all medical advice for every injury from a twisted ankle to a severed leg.

Not having any such useful terms to help with the bike-riding, my ham-fisted attempts to teach Marisol frequently concluded in a fusillade of exasperation, skinned knees and anguished sobbing. Marisol wasn't too happy either.

But thankfully, with perseverance, determination and a helpful tip from our neighbor, Barbara ("it might be easier for her if you don't sit on the handlebars"), Marisol figured out something very important: that if she really wants to learn a new skill, she needs to stop listening to her father. And that's a lesson that should serve her well for the rest of her life.
JWR contributor Malcolm Fleschner is a humor columnist for The DC Examiner. Let him know what you think by clicking here.

Previously:

12/26/09: The Family Power Struggle Goes On… 10/26/09: Rapidly approaching fuddyduddy-hood
06/20/09: Waging a backyard turf war
02/20/09: The Sties Have It
04/30/09: Planning of the Apes
04/08/09: No more phoning it in
02/26/09: Tuning in to the English Channel
02/19/09: 25 AND COUNTING
02/13/09: A new life, dead ahead
01/29/09: NOW STARRING ... EVERYBODY!
01/15/09: You know the type
01/08/09: Just in time, here comes 2009
11/20/08: Hotels go for the green
11/06/08: Something does not compute
10/30/08: Early adopters tech their chances
10/21/08: Cyberspace invaders
10/21/08: Keeping up disappearances
09/17/08: Victims of math hysteria
08/07/08: My newfound sense of self (promotion)
06/24/08: Getting the brand back together
05/29/08: Phrased and confused
05/13/08: Take this job and love it
04/17/08: News you can (re)use
04/02/08: Commercial (over)load
02/20/08: An overdose of reality
02/14/08: A developing situation
01/30/08: I can tech it or leave it
01/02/08: Confessions of a coke addict
01/02/08: Our bills are due
12/13/07: Going (to lunch) once, going twice…
11/28/07: Out with the old
11/06/07: My latest pet project
11/06/07: Can't tune it out
10/23/07: Something special in the hair
09/12/07: Can I have your attention, please?
09/12/07: Houston, we have an image problem
08/21/07: In the heat of fashion
08/09/07: Let's get in the game
06/13/07: You gonna eat that?
05/08/07: That's disinter-tainment
05/02/07:You Are (not) Getting Sleepy...
04/18/07: No time like Father Time
03/15/07: Deface the Nation
03/08/07: More gifts? You shouldn't have
02/22/07: Relationships can be such a chore
12/05/06: Who's calling the shots?
11/09/06: I'm taking selling to a whole new level
10/27/06: Some skills are beyond repair
10/18/06: You can't tech it with you
10/04/06: Award to the wise
08/24/06: Phrased and Confused
08/09/06: We're Gonna Party Like it's $19.99
07/19/06: Just Singing in the Brain
05/24/06: Who says you can't go home again?
05/11/06: When nightly news stories go off script
04/26/06: Cents and sensibility: A thought for your pennies
03/16/06: The day the Muzak died
02/23/06: Checkbook diplomacy begins at home
02/15/06: Today's toys: Where learning means earning
© 2006, Malcolm Fleschner