http://www.NewsAndOpinion.com | The other day, while at lunch with my wife, I spent a fair amount of time looking at my watch.

Not to worry: we're getting along just fine, thanks for asking, and we were chatting during my period of apparent distraction. What I was doing, however, was reading a series of headlines and weather forecasts that had been sent to the timepiece on my wrist by Microsoft Corp.'s MSN Direct service, unveiled earlier this month at the Consumer Electronics Show in Las Vegas.

My accomplice in all this was the Suunto n3, a timepiece-and-more from the Finnish firm known for its sports-oriented "wristop computers". The n3, which retails for $299, is based on "Smart Personal Objects Technology," or SPOT, from Microsoft Corp. SPOT is designed to offer "always on" wireless connectivity that will receive the headlines, weather forecasts and other data. You can synchronize the watch with your Microsoft Outlook appointments, and via MSN's Messenger service receive short pages from your friends and colleagues.

Microsoft's service is not free: you can either pay $9.95 a month, or, for now at least, buy a year's worth of service for $59. I've been promised a year's tryout of this product and will report on the results over the next 12 months.

But does anyone need to have all this? And on their wrist, no less?

It's a little early for me to say definitively, but there are some positive features. In use, the Suunto watch is an impressive device in and of itself: it's a bit larger than the average watch, a bit thicker and yet, because of its plastic case and band, not overly heavy on the hand. It reminds me of my first digital watch some 30 years ago, a mail-order LED device that was heavy, but cool in its own way.

The information is not overly obtrusive: you can set the watch to chime on the hour, as well as to sound various alarms, but there's no beeping or buzzing or vibrating when a message arrives or when news headlines are updated. The type size of messages is small, but legible. And there's a bit of art to both the display of stock quotes and even the time.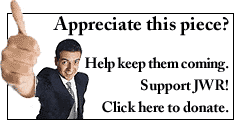 Once a month, MSN will download a new "face" for the Suunto, which has several built in for variety. The newest one I've received spells out the hour ("TWO") and shows the minutes in numerals ("24") with a single letter, "P," representing P.M.

The updates are good and customizable to many localities - I get Washington, D.C.-area headlines as well as global ones - and the weather information is helpful as well. You can configure your system via a Web browser, and it works with Macs and Windows computers. (Importing Outlook appointments, of course, requires a PC since Outlook runs only on that platform.)

In the United States, at least, one never has to worry about setting the watch or adjusting to time zones, since the Suunto n3 will get a signal to update the time from the atomic clock maintained by the federal government. It's nice to put on a watch and not have to fiddle around setting it.

You might think that such an amount of information and capability would tax the battery of a timepiece, and you'd probably be correct. But the watch's rechargeable battery charges quickly via a wall adapter and takes a couple of hours. Suunto predicts that users would be able to go six days between charges.

Dan Colliander, president of Suunto's U.S. unit, says the firm hopes to develop other devices that will be smaller than this one, aimed at female users who might not want a big watch face on their arm.

But fashion considerations aside, the Suunto n3 is an interesting, intelligent device that bears some watching. Other pundits have been less enthusiastic about the SPOT technology than I am right now, and I may yet move over to their viewpoint. For now, I'm enjoying the MSN Direct service and will keep you posted on how it evolves over the next year.
Find this column useful? Why not sign-up for the daily JWR update. It's free. Just click here.
JWR contributor Mark Kellner has reported on technology for industry newspapers and magazines since 1983, and has been the computer columnist for The Washington Times since 1991.Comment by clicking here.