http://www.NewsAndOpinion.com | PalmOne's acquisition of Handspring last year brought Palm's original founders back to the firm and a rather impressive line of phone/personal digital assistant devices along with them. The latest, the Treo 600 is a $499 (or less) wonder that combines a PDA, digital camera and phone to create a first class business tool.

The Treo 600, which weighs about six ounces and isn't much larger than most PDAs, is available for use on Sprint's PCS network as well as the GSM/GPRS networks of AT&T Wireless, Cingular and T-Mobile. For reasons I can't determine, a key difference is that you get 50 percent more talk time on the GSM model - six hours - than you do on the PCS model, which is rated at four hours.

Using the Treo 600 is a good experience for those of us familiar with the Palm OS. Although the old Palm address book was AWOL from my device (I could install a copy, I suppose, but haven't had the chance), the list of contacts stored on my GSM phone's service card (a microchip which slides into a special holder on the device) showed up just fine. Within minutes, I was calling the most important people in my contact list, and I was able to add other names as well.

That contact list, as well as some other key features including the built-in camera, can be accessed from a paddle-style button just below the screen. Depending on which side of the oval is pressed, another application is selected. This is in addition to the assignable program buttons familiar to Palm users, including (in this case) the phone, e-mail and messaging.

I found better strength of signal and better service using the Treo 600 on AT&T's wireless network than I've found with my Sony Ericsson T68i. Not being an engineer, I'll just hazard a guess and say it's because the Treo has a better internal antenna and more power behind it than the ultra-mini T68i. Whatever the reason, it was nice to have better coverage than usual with the Treo.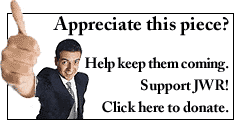 Normal Palm programs worked just fine on the unit, with plenty of memory both on the handheld itself (24MB of the basic 32MB of RAM is available) and it can be supplemented by an SecureDigital (stet) card, which range in size from 32MB to 512MB, to boost storage to rather impressive levels.

If you become addicted to using the built-in camera on the Treo 600, such extra storage may come in handy. I like the camera, but its VGA images (640 by 480 pixels, or about one-third of a megapixel) are designed more for social or emergency use than, say, formal photography.

The Treo 600 has a tiny "keyboard" more suited to two-thumb typing than any other input method. I was able to get fairly proficient at sending brief e-mails with this, but, as I've said before, this isn't the way to write the Great American Novel. PalmOne's newest external keyboard, which uses infrared communications, will work with the Treo 600, I'm told. Add that keyboard, a big SD memory card, and a software program such as Documents-to-Go from DataViz, and suddenly your notebook computer may not be that appealing for brief trips out of town.

One feature worth noting is the keylock button on the front of the device: Press it and you're safe from accidental calling and other hassles. I've not had as much success with the T68i's keylock, since it's a two-step process and, well, sometime I've forgotten to activate it. One-button activation is much easier, in my opinion.

Web surfing is a bit of a challenge. You can do it, but while the color display screen is sharp and clear, do not expect an easy time of negotiating complex sites. But having a built-in browser and the capability is good in a pinch.

That kind of convenience - having all these items in just one device, and one which easily slips into a shirt pocket or purse - is what a device such as the Treo 600 is all about. The color display screen is pleasant, the phone quality is very good, and the PDA functions as it should. If you want to keep everything under control and within reach, consider this product.
Find this column useful? Why not sign-up for the daily JWR update. It's free. Just click here.
JWR contributor Mark Kellner has reported on technology for industry newspapers and magazines since 1983, and has been the computer columnist for The Washington Times since 1991.Comment by clicking here.