Jewish World Review Dec. 30, 2003 / 6 Teves, 5764

DivX brings a sharper look to AVI format; dictionary for Windows XP terms; clicking on a hyperlink within an e-mail message using Outlook Express and Internet Explorer, forces need to minimize the Outlook Express window to view site
By James Coates
http://www.NewsAndOpinion.com | (KRT) Q. I have downloaded a video file in the format of an AVI file, and when I use RealPlayer to open it I get a message saying "suitable decompressor not available." It won't open with Microsoft Windows Media Player either. Can you offer a suggestion on how to open this file? I have Windows XP Pro.

Dan Calic@attbi.com

A. Sometimes video files get corrupted when moving from computer to computer over the Internet and just won't run again. That may be your problem, Mr. C.

But there is a subset of AVI video created in an open-source format called DivX that usually fails to open in Microsoft Media Player or the RealPlayer. These files require a special movie-display program to run, and if you care to explore this, a whole new world of Internet movie-watching and filmmaking will open to you.

Check out DivX.com, and you will find a large collection of wannabe moviemakers and movie sellers who offer DivX files in a highly compressed version of the MPEG-4 format used by corporate outfits like Microsoft and Real Networks. The DivX site is anchored by DivX Networks (www.divxnetworks.com), and it has become a hot spot for participants in the always-evolving Web computer-movie scene.

There you will find a download for the basic DivX movie player that probably will play your file. If so, I think you will be amazed at the quality of the pictures. Because of the powerful DivX compression technique, which is called a codec, these files can be relatively small and yet contain high-resolution movies that play in full digital grandeur on a PC or Mac monitor.

Q. You always seem to know what those Windows XP startup items are for, like SynTPLpr, etc. Where can I get a "dictionary" so I can get at least an idea of which ones to try to deactivate?

Richard Brautigan@hotmail.com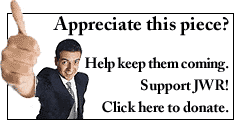 A. In recent months I have been delighted at www.reger24.de, the Web offerings of German Windows guru Alexander Reger.

His site moves between English and German, with superb coverage of the vast bulk of these vexing startup items called processes. They are the dirty little secrets behind Windows XP that tend to drive users to distraction as soon as they discover how to click on Start and Run and then type in the command "msconfig." This is the XP System Configuration Utility, which displays the identity of each and every bit of software running in the background and permits one to click a check box to switch any of them on or off. These are snippets of code that range from printer drivers to movie players that get loaded into memory in ever-increasing numbers as more and more software is added to a computer.

Of great interest lately has been the use of processes by various spyware schemes that secrete themselves on victims' hard drives and do nasty stuff like send their operators information about what Web sites the infected computer is visiting.

In addition to privacy issues, the more processes that run, the more memory resources get diverted to unused software rather than running needed programs. The result can be system instability and slowdowns.

Reger's site includes lists of just about every process under the sun, and each is clickable to find detailed explanations that help one decide whether to keep it running or click it into oblivion.

Another great source for understanding this behind-the-screen stuff is the Task List at www.answersthatwork.com, a more commercialized site that also provides loosely knit technical-support volunteers to help registered users for a $35 annual fee. The Task List is free and used to draw prospective customers to the paid parts of the site.

I ran your example of SynTPLpr through Reger's dictionary and found that it is the driver needed to add fingerprint recognition to touchpads made by San Jose, Calif.-based Synaptics Inc.

Unless your laptop is CIA-issued and top secret, you probably don't need that one, Mr. B.

Q. I have a simple home network--a PC and laptop running XP and hard-wired to a router. I'm wondering if I need to add a firewall, or if it's possible the software that came with the router (a Linksys) and XP itself have firewalls that might interfere with anything new I set up.

Jan greene@janwrites.com

A. We're both working out of home offices using computer systems cobbled together by Linksys wireless routers to broadcast cable Internet traffic to various machines around the house.

The built-in hardware firewall working all alone has served me nicely for several years, but one cannot deny that software firewall products like MacAfee's $40 Personal Firewall or Symantec's $50 Norton Personal Firewall add significant additional protection because they come with subscriptions to the companies' security service that looks out for new hacker problems and supplies countermeasures as needed.

The respective Web sites are the predictable www.macafee.com and www.symantec.com.

I take the somewhat contrarian view that the hardware firewall is enough protection for me without shelling out extra and messing with still more software running in the background on my machines. The Linksys router includes code that ensures that any hacker who tries to probe a computer for open ports will get nothing. Unless a user is tricked by a virusmaker into loading code that orders the router's programming to open a port, hardware firewalls are sufficient.

Q. Whenever I click on a hyperlink within an e-mail message using Outlook Express and Internet Explorer, I have to minimize the Outlook Express window in order to view the site. How can I bring the site to the front?

Tony Nespole @comcast.net

A. Your fix is to change the settings that determine what sort of window is used when Internet Explorer is run. Yours, it would seem, somehow got changed from the default setting, "open in a normal window," to the option in which the browser comes up in a minimized window. You want to set it up so the browser comes up with its display either maximized or set back to normal.

So find the blue, lazy E icon for the Microsoft Internet Explorer on your desktop or in the Start menu and give it a right-click and pick Properties in the pop-up list.

Look in the next display for the listing for Run, and then use the click arrow on the right to change the current setting of "Minimized" or "Normal Window" now selected on your machine to "Maximized." The browser displays opened by clicking on links included in the text of your e-mail messages now should fill the screen.
Appreciate this type of reporting? Why not sign-up for the daily JWR update. It's free. Just click here.
James Coates is a columnist for the Chicago Tribune. Let us know what you think of this column by clicking here.

© 2003, Chicago Tribune; Distributed by Knight Ridder/Tribune Information Services