Jewish World Review Jan. 8, 2004 / 14 Teves, 5764

Corrupted library may trigger Excel error message; stopping Windows from sorting files in a folder; how to get important data out of the old equipment
By James Coates
http://www.NewsAndOpinion.com | (KRT) Q. I use Windows XP and every time I try to use my chart wizard on an Excel spreadsheet, I get a Microsoft error message and the program shuts down. My IT people are perplexed. We have looked for viruses, reloaded Excel and Windows XP and the problem persists. I can use the chart functions manually, but not the chart wizard. Just the thought of bringing a solution to the IT people makes me giddy.

The Microsoft error signature on the message is:

AppName: excel.exe AppVer: 9.0.0.3822 ModName: mso9.dll.

Scott Fowler@comcast.com

A. IT (information technology) staff members will not appreciate some outsider trying to make one of their clients "giddy" by solving a vexing question, but I am just the fool to rush in here where angels should fear to tread.

That mso9.dll file is called a dynamic link library and is part of the huge number of these items included in Microsoft Office. Occasionally these library files get corrupted, producing errors like the one you have encountered. The mso9.dll apparently is particularly prone to getting corrupted, and it usually causes troubles in PowerPoint, Word and Outlook rather than in Excel. There is a way to repair such corrupted files in Office; here is the drill:

Click on Start and Search and then Files and Folders. Use the search term mso9.dll, and when you find it give a right mouse click and rename it something like mso9.fix. Now all you need to do is persuade Windows to restore a repaired version of this library file using the Start/Control Panel/Add-Remove programs command. Select Office in the Add/Remove list and click OK. This brings up a prompt to use Maintenance Mode to Repair the mso9.dll file.

In the unlikely (I hope) event that you don't find relief forcing the restore, you can always go back and rename mso9.fix back to mso9.dll and you'll be back where you started.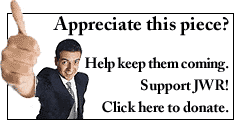 Q. How do I stop Windows from sorting files in a folder? I would like to arrange my music tracks in a folder in a certain order, but Windows keeps sorting the list of files in an alphabetical order. Unchecking "Auto Arrange" does not do it.

Dwight Majmudar@astound.net

A. A great many of us have visualized collections of files based on some kind of personal logic and then would like to be able to sort them according to whatever scheme that might be. A big example is finding ways to list business forms according to a criterion such as customer ZIP code rather than any of the choices Windows offers when one right-clicks inside a folder and selects "Arrange Icons By."

For the record, the way to force a folder to keep icons the way they are arranged at any given time is to use the command "Align to Grid" rather than "Auto Arrange." But this is not much of a fix. What is needed is a way to set a folder so that the files can always be restored to a preferred order.

Windows XP offers a set of tools that lets one pick a great many file aspects to determine display order whenever one calls up icons. In addition to standards such as File Name, File Size, Date Modified and File Type, there are a number of other categories that can be assigned to files by the software that creates them or, later on, by manually changing each icon's information.

For example, photos carry data about their dimensions, such as 1024-by-768 or 640-by-480, and you can order Windows XP to sort all the files in a given folder according to this dimension assigned to photos by the software that creates them. Once the computer is set to display one of these permitted aspects, the "Arrange Icons By" command will add that criterion to the list of possible sort orders.

Also, you can call up icons one by one and give a right click, then pick Properties and Summary to add a comments category, which can be used for sorting. You could add a city name, a ZIP code or a keyword to comments.

To set this up, start by opening a folder and picking View and then Choose Details. Look for any criterion your files might have in that list and pick one. Or pick Comments. Then right-click on the icon for each file and select the chosen sort term. You may also add a custom term under the Comments heading.

From then on, whenever you choose the Arrange Icons By after right-clicking inside a folder, you will get a list of possible sort terms, including the new ones you have added for each file.

This is a lot of bother but it can be worth it for those with large numbers of important files that need to be sorted by a unique rule not written into Windows.

Q. I need to upgrade my Windows NT 4.0 laptop to something current. I need to transfer some important files (Word documents, PowerPoint, etc.). I have a Backpack CD-rewriter-parallel device for the backup. Is this reliable enough? Can I trust the parallel port?

George Rundlet, Newark, N.J..

A. At businesses that built their computer systems around the fast-disappearing Windows NT 4.0, the problem of how to get important data out of the old equipment becomes fairly pressing. But I'm not telling you anything you don't know, Mr. R.

The problem is much of the equipment now being sold to handle chores like burning CDs does not come with drivers for NT. The lack of these driver applets, which are how computers operate peripheral equipment, has been a fact of life with NT for years, and there's hardly a lot of temptation for equipment-makers to turn out NT drivers at this late date.

I can tell you that the company-supplied computers where I work are based on NT, and without my own Backpack CD-rewriter from DeKalb-based Micro Solutions Inc., I'd be in deep trouble moving stuff from the old equipment onto the leading-edge stuff that I cover. For example, without this device I would never have been able to move the gigantic Outlook PST files that are used to store the e-mail for this column.

Micro Solutions gained a reputation for using NT to handle the slow parallel ports used for printers in the past, and those Backpack drives were remarkably fast. Now that the whole world is moving to flavors of Windows XP and far faster USB ports for CD burners, the Backpacks have become crucial legacy equipment. One just copies key data onto CDs using the NT drivers then uses modern USB equipment to read them on new machines.

Check out Micro-Solutions .com for details about the Backpack line, and you'll rest easier knowing you've got the right equipment for making that very long postponed upgrade from NT.
Appreciate this type of reporting? Why not sign-up for the daily JWR update. It's free. Just click here.
James Coates is a columnist for the Chicago Tribune. Let us know what you think of this column by clicking here.

© 2003, Chicago Tribune; Distributed by Knight Ridder/Tribune Information Services