[ J E W I S H L I V I N G ]
first person
Confessions of a Jewish fundamentalist
By Rabbi Avi Shafran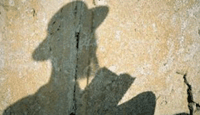 With all the understandable concern these days about fundamentalism, the American public might want to better understand one group of religious reactionaries that have long been lurking in our midst: Jewish ones, that is, like me.


reality check
Let Israel declare war
on Gaza and the West Bank
By Linda Chavez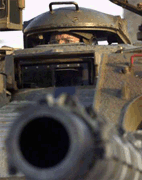 Does anyone doubt that Israel could crush the Palestinians and defeat any countries that came to their aid today? And perhaps that is the only way to prevent innocent Israelis from being murdered one by one by fanatics willing to take their own lives so long as they can drench themselves in the blood of Jews.





[ D A I L Y I N S P I R A T I O N ]


WISDOM EACH DAY: Start your day off right with words that will speak to your heart and soul. (NEVER TRIED THIS FEATURE? YOU DO NOT KNOW WHAT YOU ARE MISSING!)




[ L I F E S T Y L E S ]

Dr. Ed Blonz: What's wrong with the meat?; Does tuna packed in water still have high levels of omega-3?; Avoid "fractionated vegetable oils?"

Consumer Reports on JWR: Evaluating cell phone plans




[ I N S I G H T ]



Barbara Amiel: Pity the al-Qa'eda detainees? Why is liberal 'torture' kosher?

Robert L. Haught: Tax dollars working wonders

John Ziegler: 646,000 citizens and one vote (GREAT!)

Clarence Page: One more Enron woe: Al Sharpton & Co.

Gayle A. Cox: Bush hasn't changed, but our perceptions have

Betsy Hart: Time to reconsider divorce?

Diana West: Disconnected dialogue (EXCELLENT!)

Leonard Pitts, Jr.: Mike Tyson is incapable of embarrassment

Bob Greene: Step right up to Enron's carnival booth

Linda Bowles: The best indoctrination money can buy

Robert Tracinski: A profligate and irresponsible distortion of congressional priorities

Doug Bandow: Democrats for what?

Michael Ledeen: My past with "Johnny Jihad's" lawyer (EYE-OPENING!)

Frank Gaffney: A challenge for the history books

Mort Kondracke: Blame Congress, not Bush, for Enron

Chris Matthews: John Kerry: The first challenger

Cal Thomas: Enron and personal responsibility





[ W O R T H 1 0 0 0 W O R D S ]

Mallard Filmore

Gary Varvel

World Editorial Cartoon Showcase: The view from ... Singapore

Mike Lukovich

Wayne Stayskal

Michael Ramirez

(Att. working columnists and editorial cartoonists: Think you have what it takes to be featured on JWR? Drop us a note. And readers: We're always open for suggestions!)



[ F A S T P O L I T I C S&nbsp ]








require ("t-ssi/rtorah.html"); ?>